Uber Price Drop: New Yorkers Pay Less Than A Normal Taxi For Limited Time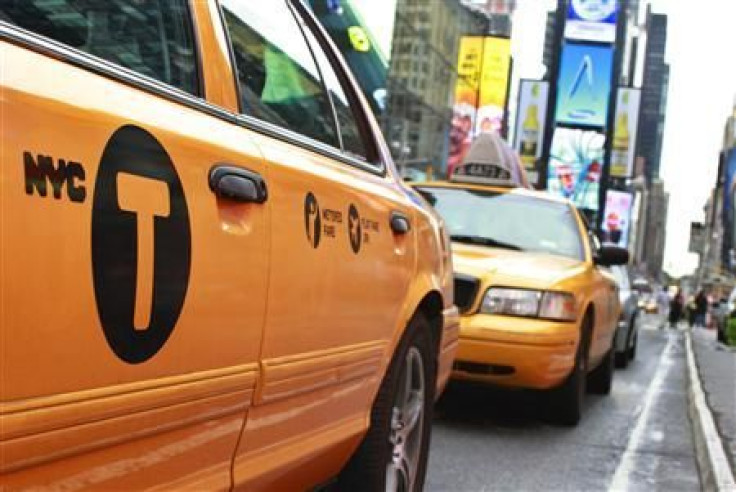 Uber made it clear Monday the car-hailing company is intent on conquering New York City by slashing prices throughout the 212 area code in a move that makes the service cheaper than a taxi.
For the first time, a ride with Uber X, the least expensive service currently offered by Uber, will be cheaper than the same-distance ride in a yellow (or green) taxicab. The company wouldn't disclose how long the 20 percent discount would be in place, but it did provide numbers advertising how much customers could save if they use the app rather than standing in the street with a hand in the air.
A hipster riding from Williamsburg in Brooklyn to the East Village, for example, would pay $15 in an Uber X, compared with $16 in a standard taxi. A ride from Grand Central Station to the Financial District would be $22, compared with $24, and a commuter traveling from Nolita to Lincoln Center would shell out $20 versus $22.
The Uber move follows similar discounts in San Francisco, Oakland and San Jose, California, where rates were cut by 25 percent in recent weeks.
Uber raised $1.2 billion last month, earning a $17 billion valuation, but has struggled to get past regulatory issues. Chief among them has been the notion, popular with taxi driver lobbies, that Uber's rating system is deeply unfair and the price cuts mean drivers earn less than minimum wage.
The San Francisco startup is embroiled in battles in more than a dozen cities throughout the United States, with the mayors of Atlanta and New Orleans recently predicting Uber will ultimately prevail -- but not before taxi unions take a bite out of the company.
"The taxicab industry is powerful in lots of way. Lots of ways. Anybody who tries to make changes in a city runs up against them," Janette Sadik-Khan, former commissioner of the New York City Department of Transportation, told the Atlantic.
"I think they don't like bike lanes, they don't like bus lanes, they don't like plazas, they don't like Uber. You name it; they don't like it," she went on. "In fact, I think if anybody knew who I was, like a cabbie, I'd be [gestures as if hit by a car] dead. But I do think that shared economy is here to stay. That train has left the station. It is happening."
© Copyright IBTimes 2023. All rights reserved.
FOLLOW MORE IBT NEWS ON THE BELOW CHANNELS