UBS Chief Seeks Less Risky Future: Memo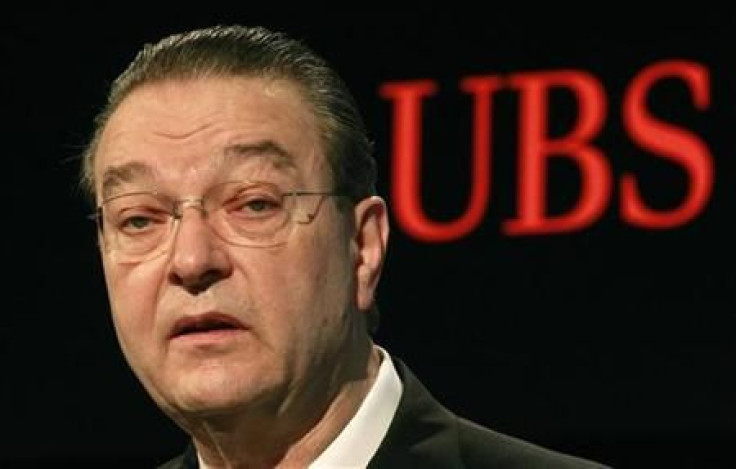 UBS AG interim Chief Executive Sergio Ermotti appealed to staff in an internal memo to back efforts to make the bank less complex and risky, following a $2.3 billion loss from unauthorized trading.
The unauthorized trading incident has deeply frustrated all of us. It has dealt us a severe setback to our efforts to regain trust and make UBS the leading banks for our clients, the memo seen by Reuters on Wednesday said.
I have no magic recipe to inspire you to redouble your efforts. I can only appeal to your professionalism, your loyalty and your determination to succeed, he told employees on Wednesday.
UBS is due to unveil how it plans to scale back in November, saying its wants more reliable returns and less complexity, as it seeks to recover from the trading scandal that forced its head Oswald Gruebel to step down on Saturday.
Ermotti said he intended to exercise his authority to support and conclude internal and external investigations looking into the trading loss, and to review the effectiveness and efficiency of the bank's operating model.
We have already started work on this, the memo said.
The bank insists it is sticking to its integrated bank business model which marries an investment bank with a private banking business for rich clients, though the investment bank will shrink in favor of wealth management.
The Investment Bank is a top player in many areas and an essential part of meeting the expectations of our private, corporate and institutional clients, Ermotti said.
We will continue to invest in our core capabilities, while the investment banking overall will be less complex, carry less risk, and use less capital.
UBS had already said in August it would axe 3,500 more jobs to shave 2 billion Swiss francs off annual costs, with almost half of those cuts coming from the investment bank, which had grown to almost 18,000 staff from 16,500 a year ago.
The 51-year-old, who hails from Switzerland's Italian-speaking region of Ticino, said staff should focus on the needs of clients to help steer the bank through the aftermath of the trading scandal.
The only way I know of succeeding is for all of us to stand behind and follow through on our promise to our clients, Ermotti said, acknowledging that staff must be tired of entreaties to continue to do their utmost for the bank.
The UBS board is still looking at other candidates both inside and outside the bank to become the permanent new CEO but chairman Kaspar Villiger said at the weekend that Ermotti was a strong candidate.
Villiger himself however is set to be replaced by Germany's former Bundesbank chief Axel Weber.
UBS shares closed at 11.01 Swiss francs, down 2.2 percent, underperforming the STOXX 600 banking index <.SX7P> which was 1.7 percent lower.
(Reporting by Silke Koltrowitz and Edward Taylor; Editing by David Holmes and Elaine Hardcastle)
© Copyright Thomson Reuters 2023. All rights reserved.