UFC: Ronda Rousey Admires Conor McGregor's Maturity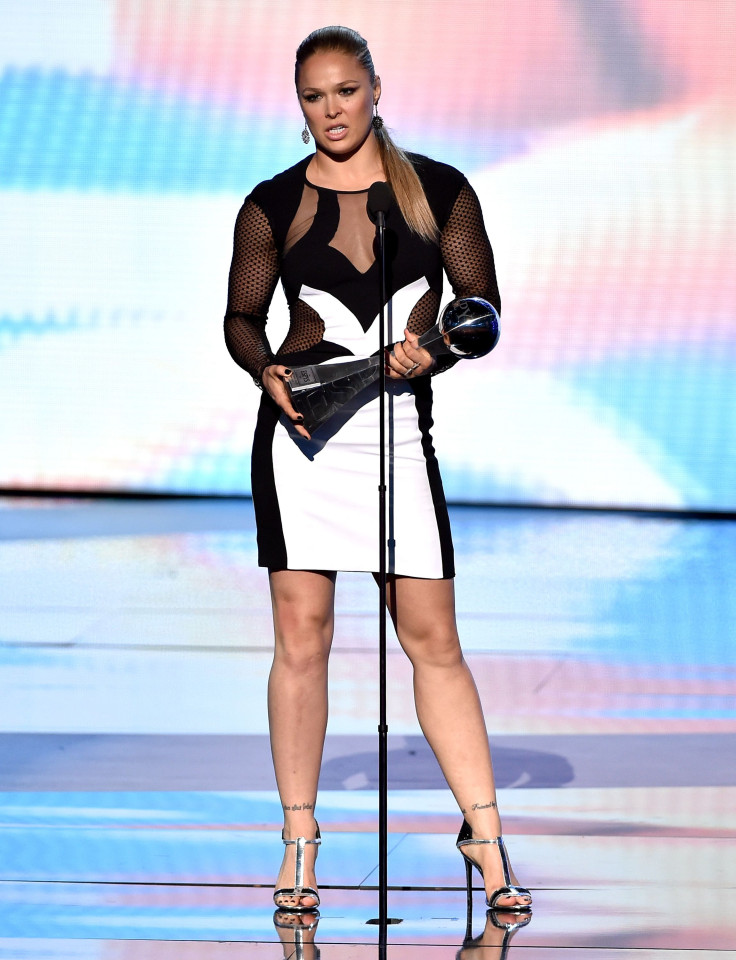 Ronda Rousey, the Ultimate Fighting Championship (UFC) women's bantamweight champion, is discovering new personalities to admire in the arena of mixed martial arts. Chief among them is fellow fan favorite Conor McGregor, who recently secured the interim men's featherweight belt during UFC 179 and, with it, the admiration of the winner of the Best Female Athlete ESPY award this year.
A bronze medalist in judo at the Beijing 2008 Summer Olympic Games, the American Rousey pointed to the growth that the Irish McGregor has undergone from the time he joined the UFC to his recent ascent atop the featherweight class as the main reason why she respects him.
After McGregor overcame a first-round beating and scored an astonishing technical knockout over late replacement Chad Mendes, The Notorious credited Rowdy's drive and work ethic as inspiring him to persevere, a compliment that was quickly reciprocated by the undefeated women's champ.
"Conor, it's been a real joy watching him progress and mature ... not just as a fighter, but as a man. I've seen him grow a lot, and I have been very encouraged by what I have seen. I couldn't be happier for him and the company for winning [the title]. I really appreciate the respect he has shown me, and it's definitely mutual," MMAmania.com quoted Rousey as saying.
The gate receipts and pay-per-view buys for the bouts featuring both Rousey and McGregor were impressive in their respective previous outings, so much so that no less than UFC President Dana White came out to declare Rousey as the Octagon's biggest star and McGregor as the sport's biggest draw on separate occasions. White recently disclosed that UFC 189 garnered the biggest gate receipts ever in the company's history, with an estimated 16,000 in attendance, while producing more than 7 million in pay-per-view buys, a feat that could be easily be attributed to McGregor's drawing power.
Rousey soon will have a chance to one-up that record as she heads to the enemy's lair in Rio de Janerio to defend her championship status and undefeated record. Top Brazilian striker Bethe Correia is the latest hopeful looking to tarnish the 11-0 professional record of the champion. The challenger is also the only one to elicit a heated response from the champ because of her suicide remarks that went awry. Both women are in the latter stages of their preparations for the three-round main event of UFC 190 Aug. 1.
© Copyright IBTimes 2023. All rights reserved.
FOLLOW MORE IBT NEWS ON THE BELOW CHANNELS