'I Was Unhappy' In Struggle With Bulimia: UFC Champ Ronda Rousey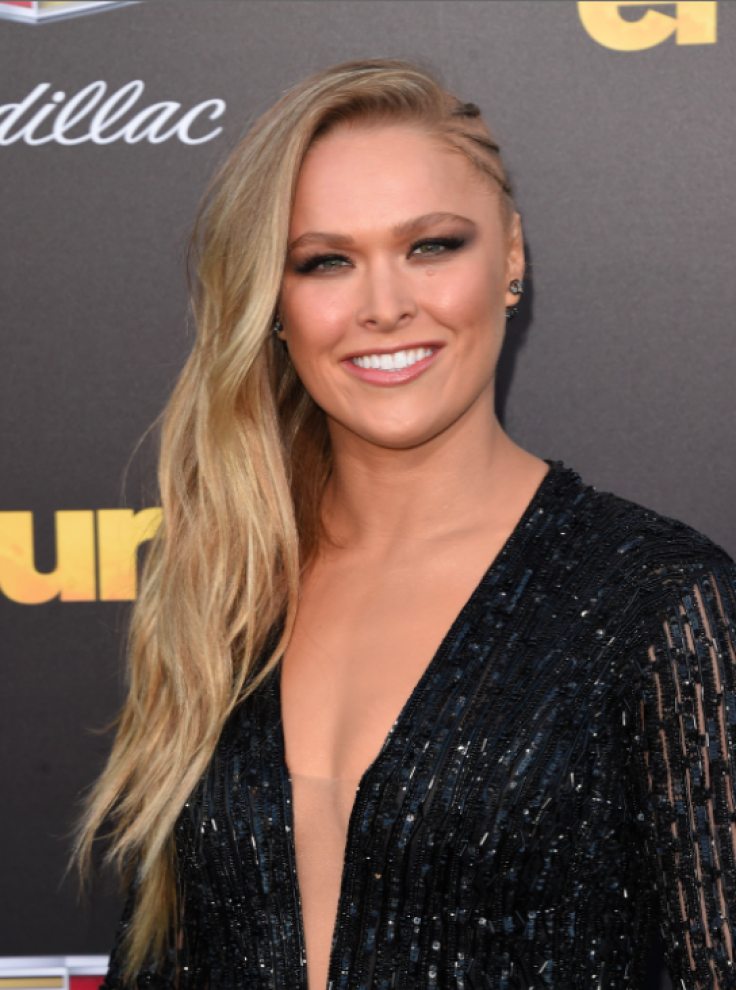 Ronda Rousey might be the first and current UFC women's bantamweight champion, but it doesn't mean she hasn't had her struggles. Rousey, who won ESPY awards for Best Fighter and Best Female Athlete on Wednesday night, told Yahoo she went through "all kinds of crazy stuff" because she wasn't comfortable with her body. She even struggled with bulimia to try to achieve the perfect physique.
When she stopped focusing on her shape and turned her attention toward training, her outlook got better, she said. As a bonus, Rousey, 28, was happy with the way her body changed. "I was focused on the results, instead of the process. I was unhappy and thought that when I got the right body I would be happy. But I was going at it backwards. I had to make myself happy first and then the body came," she said.
But it wasn't easy. Rousey said it was a "long process" for her to figure out she was doing things "I didn't even like to get this idea of the body that I wanted."
The best piece of healthy advice Rousey had to offer was to drink as much water as possible. "I swear to God people say it all the time, but you really need to listen," she said.
The star athlete added that finding a workout you love, and healthful food you look forward to, also will help. "I used to eat a whole pint of Ben & Jerry's like it was nothing, but now it's so rich I can't even eat it," she said.
Now Rousey is healthy and happy with an undefeated record in the Ultimate Fighting Championship and a burgeoning movie career. She most recently appeared in the movie "Entourage" with Kevin Connolly, Adrian Grenier, Kevin Dillon, Jerry Ferrara and Jeremy Piven.
Follow me on Twitter @mariamzzarella
© Copyright IBTimes 2023. All rights reserved.