UK Anti-Terror Officials Arrest Man Suspected Of Making Improvised Explosive Devices, Or IEDs, In Iraq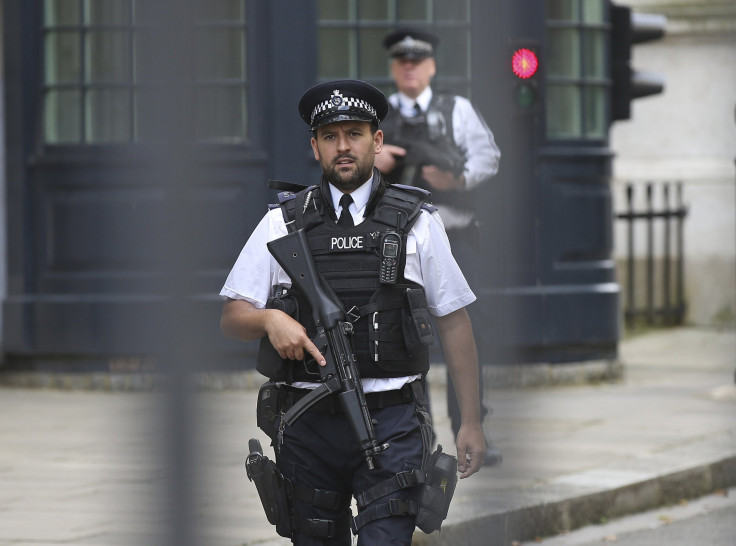 UK's anti-terror police on Tuesday arrested a 37-year-old man in northwest London suspected of having been involved in making improvised explosive devices, or IEDs, in Iraq in 2007. Scotland Yard said, according to BBC, that he was arrested from his home under the Terrorism Act, while officials continued to search his house.
Although more details about the man were not immediately available he is being interrogated by officials from the counter-terrorism command unit at a south London police station, BBC reported. IEDs caused nearly two-thirds of fatalities among American and British forces during the Iraq conflict between 2003 and 2011, according to the Daily Mail. The bombs were reportedly placed in drinks cans, food boxes and even animal carcasses on the side of roads, and the attacks forced the UK to change the design of its armored cars and jeeps.
The country recently increased its threat level from substantial to severe as it works to deal with the return of British nationals who had left to fight for the Islamic State group, formerly known as ISIS, in Iraq and Syria.
The Sunni militant group, which executed David Haines, a British aid worker, earlier this month, has threatened to kill Alan Henning, another British national. On Tuesday, the group released a new propaganda video showing yet another hostage -- British journalist John Cantlie.
The U.S. and its allies have begun conducting airstrikes in Iraq and Syria to curb ISIS's advance, inviting threats from the group against Western nationals. The British government is not yet involved in the strikes but London has not ruled out the option.
© Copyright IBTimes 2023. All rights reserved.