UK Unemployment Hits Five-Year Low In Further Boost For Cameron's Coalition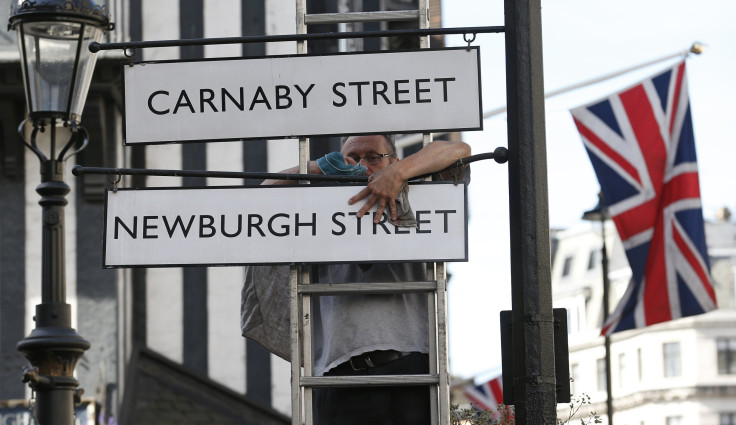 Prime Minister David Cameron has been boosted, with less than a year to go until the 2015 General Election, as the UK's unemployment rate fell to a five-year low of 6.6 percent in the three months to April.
According to official figures, the total number of people in employment has now hit a new record high of 30.54 million over the same period, as the UK's unemployment fell from 6.8 percent. The Office for National Statistics, or ONS, also revealed that the country's youth unemployment levels fell, with the rate dropping to 18.5 percent from 19 percent.
The research body also explained that 72.9 percent of people aged from 16 to 64 were in work in the three months to April, up from 72.3 percent for November 2013 to January 2014 and up from 71.5 percent a year ago.
In comparison, unemployment across the euro zone was 11.7 percent in the three months to April, according to Eurostat.
"Whilst, the job market is certainly fluid, there remain two notes of caution. Employers still can't find enough staff with the right qualities to fill their growing vacancy lists – and job seekers would do well to ensure they have the appropriate skills and qualifications if they want to be considered seriously for any roles. We also have to watch the housing market very closely," said Bernard Brown, partner and head of business services, at KPMG.
"If, as some fear, it begins to implode, the effect could be one which severely tests the foundation stones on which the labour market is currently built."
The figures will be a boost for the Coalition Government, a week after the Queen's speech. Cameron and Chancellor George Osborne have continued to praise their "long term economic plan" and the data suggests the Conservative MPs will continue to do so ahead of Prime Minister's Questions at 1200 BST (7 a.m. EDT).
Meanwhile, Cameron tweeted:
© Copyright IBTimes 2023. All rights reserved.