Ukraine Admits Heroic 'Ghost Of Kyiv' Fighter Doesn't Exist After Reports Claimed He Died
KEY POINTS
Reports claimed the Ghost of Kyiv was 29-year-old Major Stepan Tarabalka
Tarabalka was a pilot in Ukrainian Air Force who heroically died in battle in March
Officials admitted the mysterious fighter was a legend created by Ukrainians
Ukrainian officials have admitted that the "Ghost of Kyiv," touted as a war hero who shot down as many as 40 Russian warplanes before his death, is not real.
The Ukrainian Air Force's clarifications came after reports went viral Saturday and identified a pilot as the Ghost of Kyiv. The reports also claimed the legendary hero fighter pilot was killed in battle.
The Ukrainian Air Force's clarifications came after reports that went viral Saturday identified a pilot as the Ghost of Kyiv and claimed the legendary hero fighter pilot was killed in battle.
A report by The Times said the reputed war hero was 29-year-old Major Stepan Tarabalka, who died in the cockpit of his MiG on March 14, according to Forbes. However, the Ukrainian Air Force said the Ghost of Kyiv is not a real man and is simply a character created by Ukrainians.
"Hero of Ukraine Stepan Tarabalka is NOT 'Ghost of Kiev' and he did NOT hit 40 planes," the Air Force Command of UA Armed Forces wrote on Facebook.
Officials noted that the moniker does not belong to one single dexterous MiG-29 pilot who downed dozens of Russian aircraft but to all of Ukraine's heroic fighter pilots who have been guarding their airspace since Russian forces began attacking Ukraine on Feb. 24.
"Ghost of Kiev is a superhero-legend whose character was created by Ukrainians!" the post added. "This is a faster collected image of pilots of the 40th Air Force tactical aviation brigade, who protect the sky of the capital. What suddenly appear where they are not expected!"
The Air Force confirmed that Major Stepan Tarabalka was, indeed, real and "heroically" fought in the battle against Russian forces. However, Tarabalka did not shoot down 40 planes and was not the Ghost of Kyiv, they said.
"On March 13, 2022, Major Stepan Tarabalka was heroically killed in an air battle with the dominant forces of the Russian occupiers," the social media post said.
As stories of the Ghost of Kyiv were shared online, verified accounts on social media had also put out tweets about the mysterious, legendary fighter before reports about him were debunked.
Ukrainian military historian Mikhail Zhirohov described the creation of the Ghost of Kyiv character as "propaganda for raising morale."
When the war began, Ukrainians found their airspace dominated by the enemy and "could only shoot down two or three" warplanes, Zhirohov told the outlet. Hence, he said the story came about to boost morale. "It's essential to have this propaganda, because our armed forces are smaller, and many think we can't be equal to them [the Russians]. We need this in wartime," he went on to say.
An unidentified Ukrainian military expert also said the story about the Ghost of Kyiv "helped to raise morale at a time when people need simple stories."
Nearly 70 days have passed since Russian forces invaded Ukraine. U.S. House Speaker Nancy Pelosi met president Volodymyr Zelensky over the weekend and is now the highest-ranking official from the country to have traveled to Kyiv and spoken with him in person since the conflict began.
President Zelensky also said Sunday that a number of civilians have been evacuated from a besieged steel plant in the war-ravaged city of Mariupol.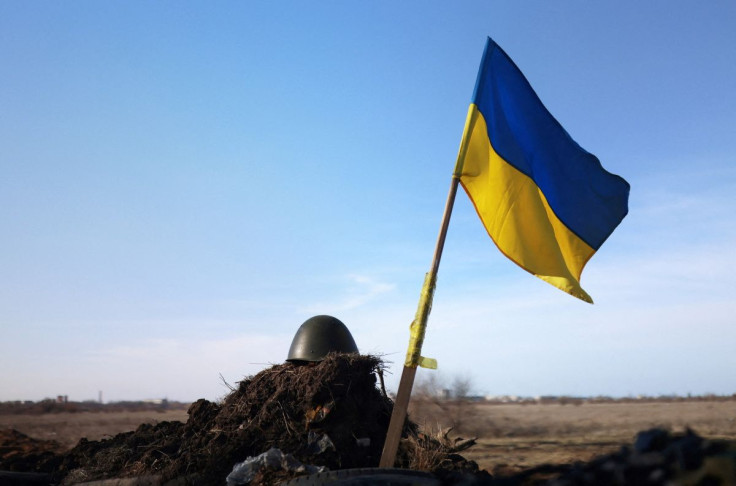 © Copyright IBTimes 2023. All rights reserved.