Ukraine Based Coppertino Announces SoundCloud Integration For Vox At Macworld 2014, Future iOS App Planned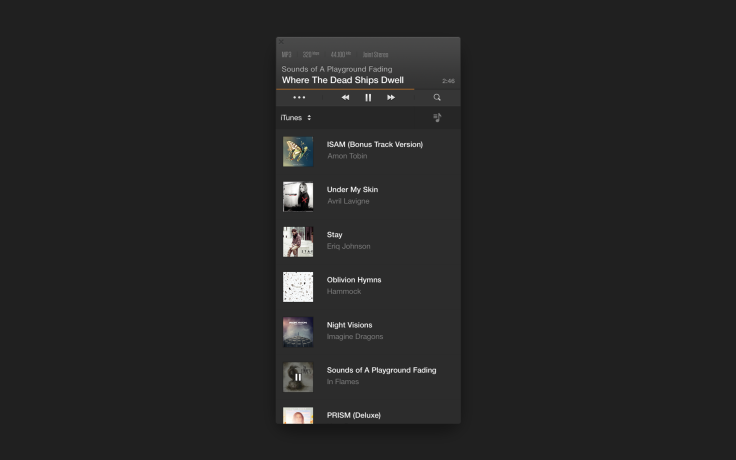 It's hard to write about Vox without addressing what's going on in Ukraine. Vox is a music player for Mac developed by a small team based in Kiev, where, for the last several months, civil discontent has led to violent protests and the ousting of a president. Now the Eastern European country is on the brink of conflict with Russia. In late January, during one of the bloodiest weeks in Ukraine's history, Coppertino, makers of the simple and elegant music player, released a 2.0 version of Vox, mirroring the sentiment of a potential 2.0 country.
Ivan Ablamskyi, CEO and co-founder of Coppertino, was all smiles when I spoke with him at Vox's Macworld 2014 booth. And he has reason to smile. Vox was the No. 1 music app in 122 countries when it launched last summer. And the 2.0 version is currently one of the top free-music apps on the Mac App Store, which demonstrates that people are moving away from limited default music players like iTunes. Vox offers its customers a simple, easy-to-use music player capable of playing traditional MP3 and lossless files like FLAC. But Ablamskyi isn't stopping there.
He knows that music lovers have many sources. Pandora, Spotify, SoundCloud and Grooveshark all offer customers something different for their listening needs. Instead of trying to compete with them, Ablamskyi is trying to integrate. The Ukrainian developer found Macworld the perfect setting to announce that the next update to Vox, set to release in the upcoming weeks, will include SoundCloud integration, one of the most requested features from Coppertino's customers.
Going even further, Ablamskyi also announced that Vox will be going mobile in the fall as an iOS app. "As we continue to add new features, file support, exclusive content and third-party integration to our popular Mac app, we are thrilled to bring the same smart tech and high-quality sound to iOS devices later this year," Ablamskyi said.
In the midst of a major change for Ukraine, Ablamskyi and his team are trying to create a major change for the Mac user. As iTunes has moved away from simplicity, adding features that are more focused on purchases, Vox gives consumers a choice. Vox is a simple yet powerful music player with few limitations. It's not hard to see why Vox is one of the top free apps in the Mac App Store, and it looks like it will only get better with time.
© Copyright IBTimes 2022. All rights reserved.
FOLLOW MORE IBT NEWS ON THE BELOW CHANNELS