Ukraine Catches, Detains Traitor Who Provided Russian Army With Missile Intel
KEY POINTS
The spy was a native of the Odessa region
The spy gave information about the Ukrainian army to the Russians via a messaging app
The SSU also captured and detained another spy in early June
The Security Service of Ukraine (SSU) said it recently captured and detained an individual accused of giving the Russian army important intel about Ukrainian forces.
The spy, who was not named by the SSU, reportedly collected and surrendered intelligence data on the deployment and movement of the Ukrainian armed forces to the Russians. The spy also provided them with information about places in the village of Zatoka-Belgorod-Dnestrovsky district where Ukrainian winged missiles are located.
The SSU added that the spy was a native of the Odessa region and communicated the information through the messaging app WhatsApp. The spy is now detained and is being investigated for the "unauthorized dissemination of information on the direction, movement of weapons, armaments and ammunition in Ukraine, movement, movement or placement of the Armed Forces of Ukraine or other formed in accordance with the laws of Ukraine of military formations, act Not in terms of military or emergency." The SSU has also launched an investigation to determine all persons involved in spying activities.
Ukrainian authorities have been cracking down on spy activities amid the war. Last month, the SSU also detained a Kharkiv resident who was recruited by the Russians via the internet. The spy, whose name was also withheld by authorities, gave the Russians coordinates of Ukrainian checkpoints and military fortifications.
The report from the SSU comes after Russian President Vladimir Putin on Monday declared that his forces now have full control of Luhansk, a region in the eastern part of Ukraine. Putin added that Russian forces have "achieved success, victory" in Luhansk, and asked them to take a rest to "increase their combat capabilities."
Capturing the Luhansk and Donetsk provinces to take over the entire Donbas region is Putin's key goal in his war in Ukraine, which has entered its fifth month. Since failing to take over the capital city of Kyiv, Russian forces have launched devastating shellings and house-to-house combats in the region.
As of Tuesday, the Russian forces killed a total of 4,889 Ukrainian civilians, including 2,844 people in the Donetsk and Luhansk regions. A total of 6,263 Ukrainian civilians have also been injured amid the war, according to estimates from the U.N. Office of the High Commissioner for Human Rights.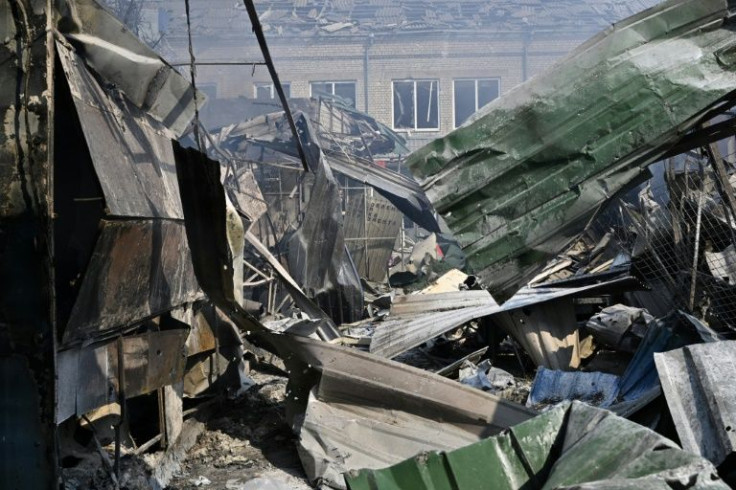 © Copyright IBTimes 2023. All rights reserved.