Ukraine Forces Capture Local Spy Recruited By Russian Army To Report On Checkpoints
KEY POINTS
The SSU said the spy was detained while en route to fulfill another mission for the Russians
The spy could face up to 12 years in prison for revealing the position of the Ukrainian army
Russia has killed more than 4,300 Ukrainian civilians since the start of the war
The Security Service of Ukraine (SSU) announced detaining a Russian agent who passed information about the positions of the Ukrainian military to the Russian soldiers.
Investigators for the SSU on Monday said the spy was a resident of Kharkiv who the Russians recruited via the internet. The spy, whose name was withheld by investigators, was tasked with recording the location of the Ukrainian army in the region. The spy also gave the Russians the coordinates of Ukrainian checkpoints and military fortifications in the region, the SSU said in a report.
Investigators said they apprehended the spy while he was en route to fulfill another assignment given to him by the Russians. The agent is currently under custody on suspicion of the unauthorized dissemination of information about the location of the Armed Forces of Ukraine. If proven guilty, the agent will face up to 12 years in prison.
The SSU's report comes after Amnesty International, an organization campaigning for the end of human rights abuses, released a 40-page report Monday. In the document, Amnesty accused Russia of war crimes in its efforts to capture the city of Kharkiv, including using cluster munitions in at least seven strikes. The use of cluster munitions was banned in 2010 under the United Nations Convention on Cluster Munitions. However, Russia is not a party to the treaty.
"The repeated bombardments of residential neighborhoods in Kharkiv are indiscriminate attacks which killed and injured hundreds of civilians, and as such constitute war crimes," the report said.
"This is true both for the strikes carried out using cluster as well as those conducted using other types of unguided rockets and unguided artillery shells, which are indiscriminate when used in the vicinity of concentrations of civilians."
Donatella Rovera, Amnesty International's senior crisis response adviser, said the report was proof of Russia's utter disregard for the lives of Ukrainian civilians. Russian officials have repeatedly denied that they are targeting civilians.
As of Sunday, a total of 4,395 Ukrainian civilians had been killed, including 4,120 adults and 275 children since the war began on Feb. 24, according to estimates from the Office of the UN High Commissioner for Human Rights.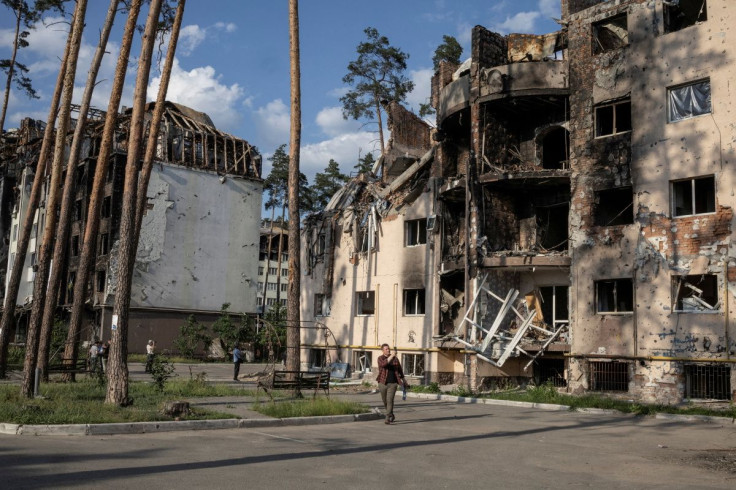 © Copyright IBTimes 2023. All rights reserved.