Ukraine Crisis: UK, EU Made 'Catastrophic' Errors In Reading Russia's Mood, Report Says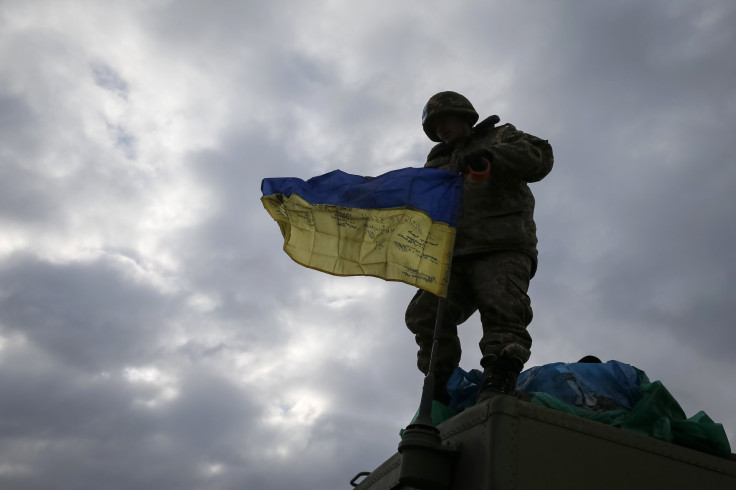 A British parliamentary committee has accused the U.K. and the European Union (EU) of "sleepwalking" into the ongoing crisis in eastern Ukraine and misreading the mood in Russia, which has been blamed for fueling the conflict by arming rebels and sending troops to Ukraine.
The EU Committee of the House of Lords, which inspects the British government's EU policies, said, in a report released Thursday, that the union has failed to strengthen a more healthy relationship with Russia. It also alleged that EU member states lacked the "analytical capacity" to read the political shifts in Russia.
"There has been a strong element of 'sleep-walking' into the current crisis, with member states being taken by surprise by events in Ukraine," the report said. "Over the last decade, the EU has been slow to reappraise its policies in response to significant changes in Russia."
The report comes at a time when a ceasefire between Kiev forces and pro-Russian separatists in eastern Ukraine has faltered. According to the report, there has been a decline in expertise on Russia in U.K.'s foreign office as well as in other EU ministries, which has restricted their ability to provide an "authoritative response" to the conflict that has so far claimed over 5,600 lives in eastern Ukraine.
"The [British] Government has not been as active or as visible on this issue as it could have been … [It] has not developed a strategic response for the long-term and should now do so," the report said.
According to the report, the EU's relationship with Russia had long been based on an "optimistic premise" that Moscow was heading toward becoming more democratic. But, this led to a failure to realize the depth of Russia's hostility toward Ukraine.
"The lack of robust analytical capacity, in both the U.K. and the EU, effectively led to a catastrophic misreading of the mood in the run-up to the crisis," Agence France-Presse (AFP) quoted Lord Tugendhat, the committee's chairman, as saying.
A British government spokeswoman said that the U.K. has played a leading role in supporting Ukraine by ensuring that the EU imposed tough sanctions on Russia for its alleged involvement in the conflict.
The British foreign office "has strengthened its expertise on Russia and the region and will continue working to ensure a strong and united response to Russian aggression," the spokeswoman told AFP.
© Copyright IBTimes 2023. All rights reserved.
FOLLOW MORE IBT NEWS ON THE BELOW CHANNELS