Ukraine Has Returned 400 Bodies Of Dead Russian Soldiers
KEY POINTS
Ukraine's deputy PM says Russia taking the dead bodies of its soldiers in small numbers
The top official said Russia was attempting to cover up its military losses in Ukraine
The Kremlin has not updated its official military death toll since March
The Ukrainian government has returned the corpses of 400 Russian soldiers who died in the invasion that began in February, the country's deputy prime minister said.
Speaking in a national newscast, Ukrainian Deputy Prime Minister Iryna Vereshchuk said Russia was only taking the dead bodies of its soldiers in small numbers in an attempt to cover up their massive military losses in the war.
"We have already returned more than 400 bodies … This is definitely too few, because we know that there are many more. Russia doesn't want its citizens to see large numbers of bodies being handed over. They understand how explosive this would be, so they're doing it almost secretively, not publicly," Vereshchuk said, as translated by Ukrainska Pravda.
It is unclear how many bodies of dead Russian soldiers are currently being kept by the Ukrainian government. The Kremlin has not been forthcoming about its military losses and has only updated its death toll once since the war began in February.
In March, the Kremlin claimed that more than 1,300 soldiers had been killed a month into the invasion. However, NATO officials said between 7,000 to 15,000 Russian military personnel died during the same period.
In the same month, pro-government tabloid Komsomolskaya Pravda published a piece stating that 9,861 Russian soldiers had died in the invasion. The piece, which cited Russia's Ministry of Defense, was later taken down. The publication also issued a statement addressing the incident and claimed it was hacked.
According to estimates from the Ministry of Defense of Ukraine, as of Sunday, at least 35,970 Russian soldiers have died since Feb. 24, the day President Vladimir Putin announced a "special military operation" in the country.
Since Putin's announcement of the invasion of Ukraine, Russian forces have taken over the Luhansk region in eastern Ukraine, with the city of Lysychansk falling Sunday.
Luhansk is one of the two regions forming Donbas, which has become the target of Putin's invasion of Ukraine, after his troops failed to take control of the capital city of Kyiv in the first few months of the war.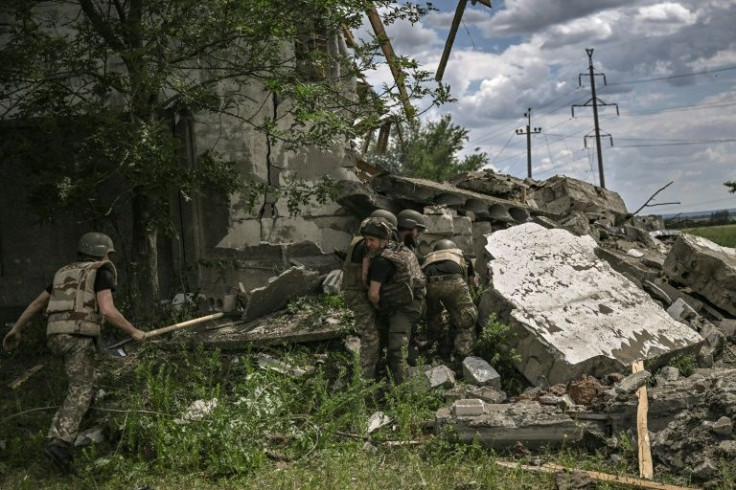 © Copyright IBTimes 2023. All rights reserved.