Abandoned Russian Soldier Receives First Aid From Ukraine Army, Regrets Joining War
KEY POINTS
The soldier was on his first combat mission in Volnovakha when they were ambushed
He was taken as a prisoner after he received first aid from the Ukrainian army
More than 35,400 Russian soldiers have been killed in the war, says Ukraine
A Russian soldier who sustained injuries following an ambush by the Ukrainian armed forces said he is now regretting joining the war after he received medical aid from Ukrainian soldiers.
The soldier, whose name was not revealed by the Security Service of Ukraine (SSU), said the Ukrainian army ambushed his unit during his first combat mission in the Volnovakha district in the Donetsk region. His unit suffered massive losses, with only a few of them surviving the ambush. The soldier said their commanders abandoned him and injured comrades following the attack.
The soldier said he later received first aid from Ukrainian soldiers before he was taken as a prisoner of war. Despite being held in custody, the soldier said he regrets fighting in the "terrible war" and added that Russian forces are only "looting" in Ukraine.
"We are not liberating anyone, only capturing. We are looting, this is a terrible war," the soldier added.
The soldier's remark comes as the war enters its fifth month. Since the beginning of the Russian invasion, Ukrainian troops have killed an estimated 35,450 Russian soldiers, according to the Ukrainian Ministry of Defense.
The rising number of deaths among Russian soldiers has led a group of more than a dozen women living in the Republic of Buryatia in Russia to record a video appeal to local authorities to recall their husbands from the war. The women's husbands were deployed as part of the Russian army's 5th Tank Brigade of Tatsin. At least 30 soldiers from the unit have died in the war in Ukraine.
Buryatia is an impoverished Russian republic where many young men choose to become contract soldiers due to a lack of employment opportunities. According to The Washington Post, the people of Buryatia have an average monthly salary of $380. The Russian military offers recruits approximately $3,500 per month.
With that being said, Russian soldiers who choose to enlist in the war are asked to use their own money to buy the equipment and gear they would need in the war. Some of the items soldiers were asked to purchase include footwear, jacket, pants, boots and body armor — all of which would cost approximately $3,365.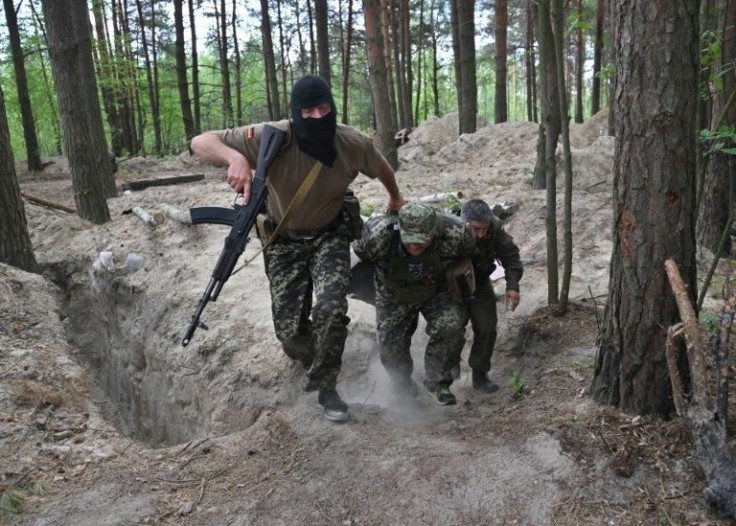 © Copyright IBTimes 2023. All rights reserved.