Ukraine Lawmaker Shot Dead In Kiev, Supported Ousted Government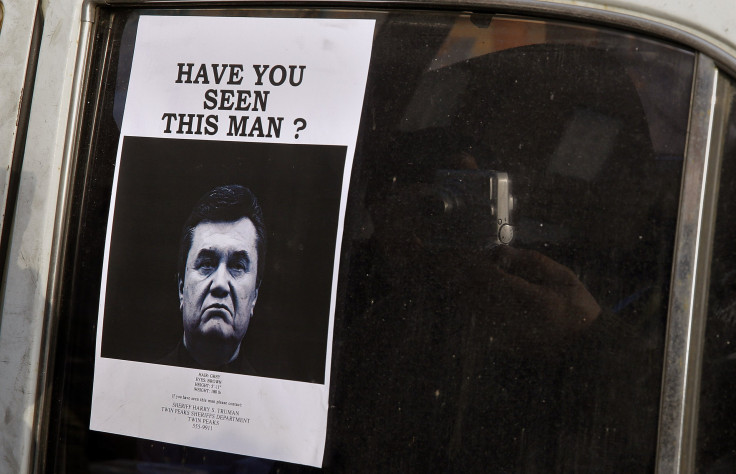 A former Parliament member in ousted President Viktor Yanukovych's Party of Regions was found shot dead outside his home in Kiev on Wednesday, the Ukrainian Interior Ministry said. Oleg Kalashnikov, 52, reportedly had intimate knowledge of the people behind the "Anti-Maidan" movement, which opposed the pro-European Maidan protest movement that ended early last year with the ousting of Yanukovych.
The Anti-Maidan movement sprung up shortly after the Maidan movement began in late 2013. The group was against closer ties with Europe and demonstrated in support of Yanukovych's government and its largely pro-Russian policies. Critics of the Anti-Maidan, including lawmakers who would then form the post-Yanukovych government, alleged the majority of Anti-Maidan protesters were paid to demonstrate by Yanukovych's government, his wealthy supporters, and even the Russian government, but that has not been independently proven. Some Party of Regions lawmakers admitted to paying demonstrators.
The Party of Regions disintegrated quickly in February 2014 once it became clear that Yanukovych was likely on his way out of government. Most of the former members who did not leave when Yanukovych fled to Russia essentially abandoned each other in order to distance themselves from the party's corrupt image.
"Without a doubt the deceased knew a lot about who financed Anti-Maidan and in what way," Interior Ministry spokesman Anton Gerashchenko said, Reuters reported. "He takes these secrets with him to the grave."
Gerashchenko's statement appears to suggest Kalashnikov's apparent murder was related to what he knew about the Anti-Maidan. Kalashnikov, like many other former Party of Regions lawmakers, received regular threats following the dissolution of Yanukovych's government, relatives said. Many are harangued, humiliated and physically assaulted on the streets. The interior ministry launched a criminal investigation.
Already this year, four former Party of Regions members who were under criminal investigations by authorities under current President Petro Poroshenko have died of apparent suicides. Between February and March, two were found dead from gunshot wounds, one jumped from his 17th-story balcony and another hanged himself. All faced lengthy prison sentences. Critics of the government say they were intimidated to the point of suicide, but Gerashchenko said the former Party of Regions members are "cracking up" now that they are being held accountable for the party's corruption.
© Copyright IBTimes 2022. All rights reserved.
FOLLOW MORE IBT NEWS ON THE BELOW CHANNELS