Ukraine Military Suicides Leading Cause Of Non-Battle Deaths, Country's Ministry Says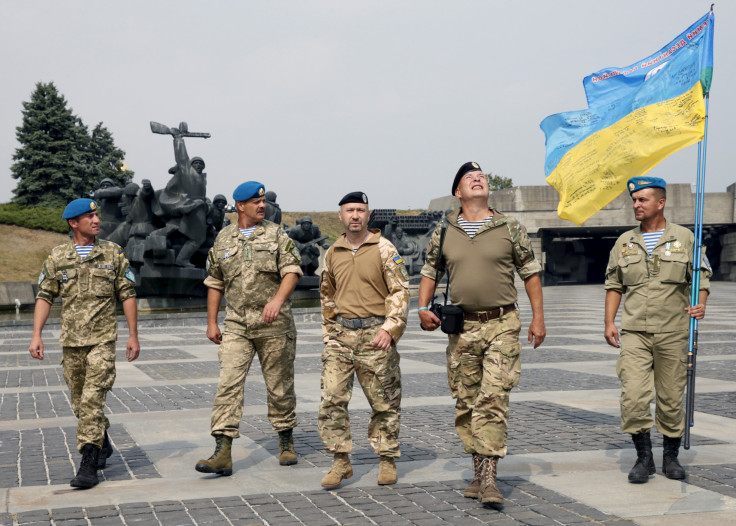 Suicide was the leading cause of deaths outside of battle during the last two years for Ukraine's military, the country's Defense Ministry said Wednesday, local media reported. There were 171 cases of suicide followed by 137 cases of accidents as the leading causes of non-battle deaths, according to the ministry.
The Ukrainian government has reported the deaths of 2,027 military service personnel for 2014-2015 so far. Of those deaths, 597 service members died in noncombat related circumstances.
Additional causes included 112 deaths linked to road accidents and 66 deaths from improper handling of weapons and ammunition. Sixty-four soldiers were killed by their own fellow service members, and 26 soldiers were killed by civilians, the Moscow Times reported.
The statistics come after nearly a year and a half of conflict in eastern Ukraine. Following Russia's annexation of Crimea in March 2014, a conflict pitting Ukrainian government forces against Russian backed separatists broke out in the eastern Donbass region in April 2014. The Ukrainian armed forces were largely unprepared for a large-scale conflict after years of government corruption, International Business Times reported. Service members lacked basic supplies including helmets and body armor in the early days of the conflict.
Ukrainian Military Expenditure Over Time | FindTheData
Ukraine, as well as other post-Soviet states, has faced difficulty educating its citizens about mental health issues. A large stigma from the Soviet era remains tied to openly discussing issues surrounding mental health. With the conflict in Ukraine still ongoing, soldiers have returned from the front lines and exhibited signs of post-traumatic stress disorder.
"It's a big problem," said Natalya Stepuk, a psychologist and member of the Ukrainian Society of Overcoming Consequences of Traumatic Events, in an interview with IBT. "There's a small percentage of people who turn to psychologists."
Ukraine's military has tried to improve its mental health services with more psychologists going into the field to speak with service members about the kinds of situations and experiences they could encounter.
© Copyright IBTimes 2022. All rights reserved.
FOLLOW MORE IBT NEWS ON THE BELOW CHANNELS