Ukrainian Officials: 'Armed Terrorists' Hindering MH17 Search Efforts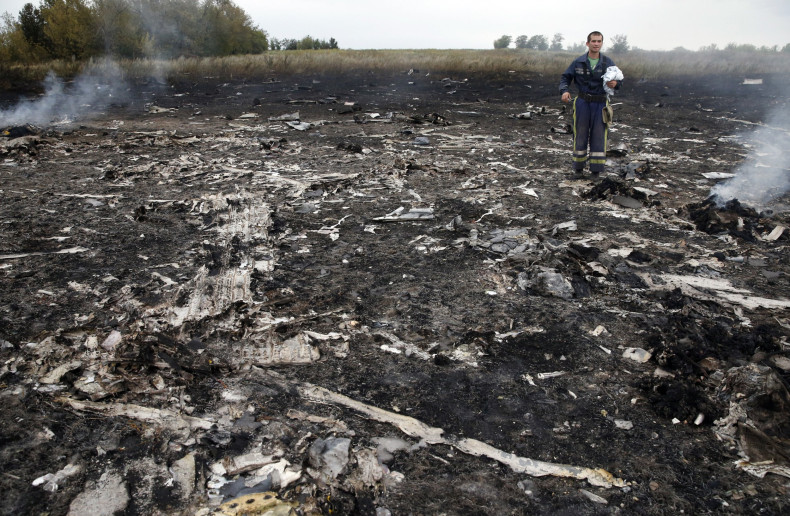 Ukrainian officials claim "armed terrorists" are obstructing search efforts around the crash site of Malaysian Airlines Flight MH17.
"The search work is difficult because we are talking about a big radius," Serhiy Bochkovsky, head of Ukraine's emergency services says, "… but also because armed terrorists who are on the spot are hampering things."
Malaysian Prime Minister Najib Razak stressed that the crash site be left as it is for investigators. He spoke with President Obama, who agreed.
"[President Obama] and I both agree that the investigation must not be hindered in any way," Razak said. "An international team must have full access to the crash site, and no one should interfere with the area or move any debris, including the black box."
Separatist forces agreed to have a three-day cease-fire to allow for search and recovery efforts at the site of the crash, which is in the heart of separatist-held territory between Donetsk and Luhansk. Still, Andrei Purgin, the co-chairman of the Donetsk People's Republic (DPR), told TIME that rebels were planning to send the black box to Moscow.
"High-class experts work there," he said. "They will be able to establish the cause of the catastrophe for sure."
All the major separatist leaders have denied any involvement in MH17's downing. Sergei Kavtaradze, a spokesman for the DPR told RIA Novosti that his group fears the Ukrainian government would bomb the crash site "in order to alter the scene and destroy clues."
Separatists claim to be guarding and cleaning up the site.