UN Agencies Say Number Of Countries Meeting Global Immunization Target Has Doubled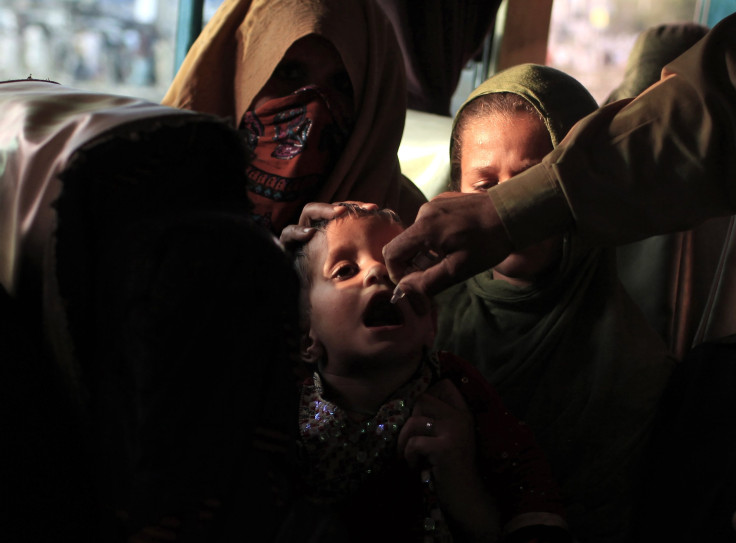 Between 2000 and 2014, the number of countries ensuring 90 percent coverage of children receiving routine, life-saving vaccinations doubled, Unicef and the World Health Organization said, in a statement released Thursday. Nearly half of the world's unvaccinated children live in three countries -- India, Indonesia and Nigeria, according to WHO data.
The latest data, which shows that 129 countries worldwide immunized at least 90 percent of their children with the required three doses of diphtheria-tetanus-pertussis (DTP3) vaccines in 2014, is a major step toward the fulfillment of targets outlined in the United Nations' Global Vaccine Action Plan (GVAP).
"In 2012, all 194 WHO Member States endorsed the Global Vaccine Action Plan (GVAP), and committed to ensuring no one misses out on vital immunizations, with a target of 90 percent DTP3 vaccination coverage in all countries by 2015," the U.N. agencies said, in the statement. "Worldwide DTP3 immunization coverage stands at 86 percent for all three doses, with 91 percent of infants receiving at least one dose. In 2000, 21 million children did not receive even a first dose of DTP, a figure that has now dropped to 12 million."
The latest assessment also found that India -- the country which accounts for the largest number of unvaccinated children globally -- has now achieved over 80 percent DTP3 coverage.
Beyond the DTP3 immunizations, the new statistics also point toward an improvement in coverage of other essential vaccines.
"The number of children protected from hepatitis B is high worldwide and increasing steadily. While just 30 percent of children received three doses of vaccine against the viral disease in 2000, this rose to 82 percent in 2014. … The number of countries using other new vaccines, such as rotavirus and pneumococcal conjugate vaccine, has increased," the U.N. agencies said, in the statement.
Hepatitis B, which affects the liver, is common in East Asia and sub-Saharan Africa. Rotavirus, which is the most common cause of severe diarrhea in children and infants, is also widespread in developing and under-developed nations in these areas. Worryingly, these are the regions that still lack adequate vaccination programs.
"The new data highlight the fact that 65 countries will require game changing strategies in order to meet the GVAP goal. Among them, 6 countries with less than 50 percent coverage with DTP3: Central African Republic, Chad, Equatorial Guinea, Somalia, South Sudan and the Syrian Arab Republic," the U.N. agencies said.
© Copyright IBTimes 2023. All rights reserved.
FOLLOW MORE IBT NEWS ON THE BELOW CHANNELS