North Korea Releases Report Accusing US, UN Of 'Fabricating' Human Rights Charges Against It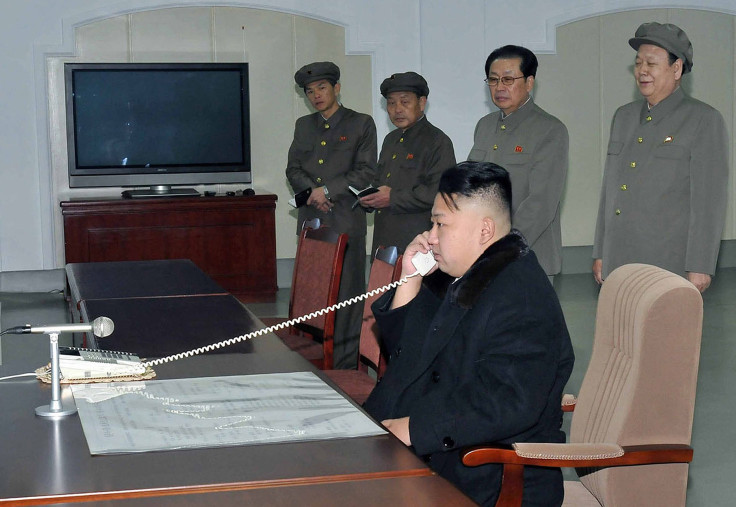 North Korea has released a lengthy rebuttal to a recent United Nations report on its human rights abuses, citing Westerners who support its claims that North Korean defectors who provide information about alleged abuses were often unreliable, according to a report from KCNA, the state-run North Korean news agency.
KCNA quoted from a report, which was translated by KCNA Watch and published by the The DPRK [Democratic People's Republic of Korea, the official name for North Korea] Association for Human Rights Studies, a North Korean government body.
The association branded the UN censure "a draconian anti-DPRK 'resolution'," and accusing "the U.S. and other forces hostile to the DPRK [of fabricating a] 'resolution' peppered with misinformation malignantly abusing its genuine human rights policy."
The report also quotes two Westerners to back up its assertions, and refute claims by from Park Yeonmi, a defector from North Korea whose testimony gained widespread international coverage, according to a report from NK News.
One, Felix Abt, a Swiss businessman who worked in North Korea for seven years up to 2009, "asserted that most of the stories told by those defectors from the north were not confirmed and clearly hyped or they were sheer lies," according to the KCNA report.
The report also quotes Michael Bassett, a former U.S. Army tank commander who subsequently worked in intelligence in Korea, as refuting Park's claims.
The input of both Westerners appears to come from a story in The Diplomat, about North Korean defectors and their skeptics.
North Korea had paid particular attention to the UN General Assembly vote on its human rights abuses, which recommended referring the country and its leader, Kim Jong Un, to the International Criminal Court to face charges including crimes against humanity.
The country had enlisted the help of Cuban diplomatic proxies to attempt to sway the votes of countries with whom it had poor relations. The effort was ultimately unsuccessful.
The resolution will now proceed to the Security Council, where experts expect that China or Russia, who have both been supportive of North Korea in the past, will exercise their veto power to head off any criminal charges.
After the vote was passed in the UN, North Korea warned that "The U.S. and its followers will be wholly accountable for the unimaginable and catastrophic consequences to be entailed by the frantic 'human rights' racket against [North Korea]."
Author's note: The above post has been amended to clarify the job title of Michael Bassett, a former U.S. Army tank commander who subsequently worked in intelligence in Korea.
Bassett has also written a blog post in response to his being cited by KCNA as a source, in which he takes issue with the characterization of his views by some media outlets.
© Copyright IBTimes 2022. All rights reserved.
FOLLOW MORE IBT NEWS ON THE BELOW CHANNELS