UN Condemns Attempts To Export Oil From Libyan Rebels, Imposes Sanctions On Ships Involved In Illegal Trade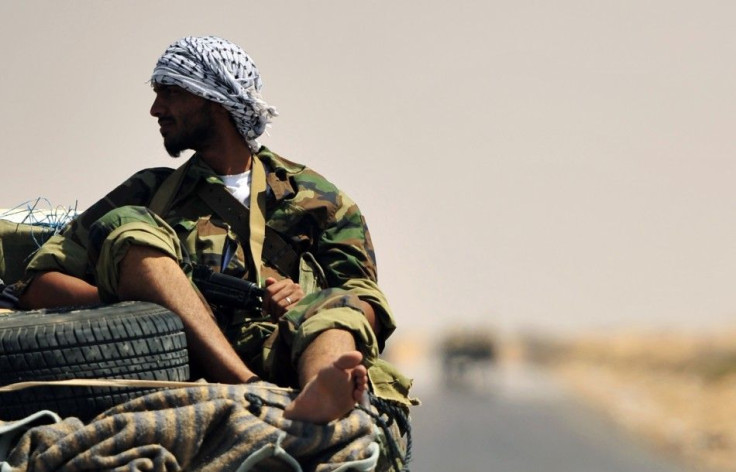 The United Nations Security Council unanimously condemned attempts to illegally export crude oil from Libya and imposed sanctions on ships involved in the illegal trade.
A tanker known as Morning Glory provoked the resolution, passed Wednesday, when it earlier this month loaded crude from a rebel-held port in eastern Libya. On requests by Libya and Cyprus, 25 U.S. Navy SEALS boarded and took control of the ship on Monday, a spokesman for the Pentagon said in a statement late Wednesday.
The SEALS have been escorting the ship to an "as-yet-undetermined spot in international waters near Libya," Army Col. Steve Warren said.
The U.N. resolution asks that when Libya learns of illegal crude exporting from the country, it should inform the Security Council's 1970 committee, which oversees the arms embargo, travel ban and assets freeze imposed on Libya by resolution 1970. The 1970 committee is now authorized to subject any ships involved in the illegal trade to some or all the measures contained in the resolution on a case-by-case basis for 90 days.
"These include actions by member states to prohibit the vessels from entering ports and requiring their nationals not to engage in any financial transactions with respect to crude oil from Libya aboard vessels designated by the committee," the U.N. said.
Member states are also now authorized to inspect the ships designated by the committee and to use all measures "commensurate to the specific circumstances" to do so and command the ship to return the crude oil to Libya.
The measures also require the flag nation of the ship to "to direct the vessel not to load, transport or discharge such crude oil from Libya."
The Morning Glory displayed North Korean flags, but North Korea denied involvement with the ship. The 21-person civilian crew on board includes six Pakistanis, six Indians, three Sri Lankans, two Syrians, two Sudanese and two Eritreans.
© Copyright IBTimes 2023. All rights reserved.
FOLLOW MORE IBT NEWS ON THE BELOW CHANNELS