UN Human Rights Council To Vote On Resolution To Create Database Of Israeli Settlement-Linked Firms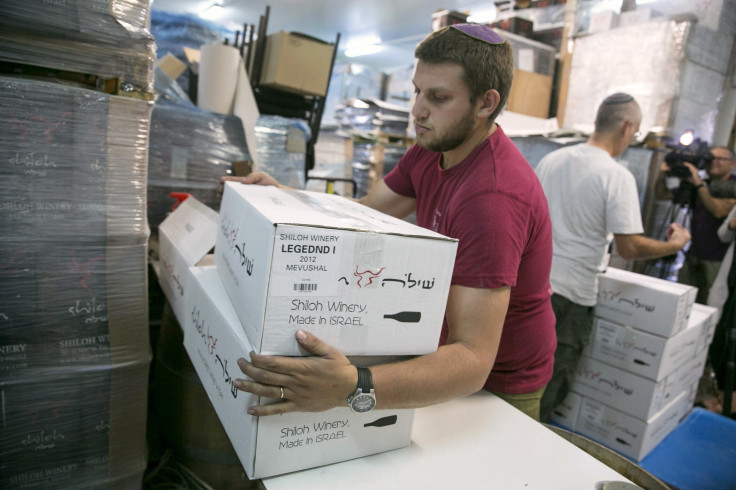 The United Nations Human Rights Council will, on Thursday, vote on a resolution calling for the creation of a database of companies doing business in Israeli settlements in the occupied West Bank. The draft resolution — the result of a Palestinian initiative supported by several Arab and Muslim nations — is being opposed by Israel, the U.S. and Britain, Haaretz reported.
According to the Guardian, the resolution requests the U.N.'s high commissioner for human rights, in consultation "with the working group on the issue of human rights and transnational corporations and other business enterprises ... to produce a database of all business enterprises involved in the activities detailed ... to be updated annually."
The database, which the Israeli government says would constitute an illegal blacklist, would reportedly cover business activity in the occupied West Bank, East Jerusalem and the Golan Heights.
The occupied territories in the West Bank, which Palestine says should be part of its future state, have been occupied by Israel since the Six-Day War in 1967, in direct contravention of the U.N. resolutions 242 and 446, which call for the withdrawal of the Israeli military from the region and an end to expansion of Jewish settlements.
According to an estimate by Israeli nonprofit Peace Now, in 2015, construction of 1,800 housing units, including nearly 1,550 permanent structures, began in West Bank settlements. Of these, at least 32 houses were built on private Palestinian land.
So far, Israel has not only refused to clear settlements from parts of the West Bank — prompting condemnation from the U.N. — it has also termed attempts to label products manufactured in the settlements as "disguised anti-Semitism."
The resolution includes language condemning the settlements, and urges countries to refrain from providing assistance of any kind to companies and businesses operating out of the region, Haaretz reported. Additionally, it also calls on international companies to avoid direct or indirect transactions with the settlements.
"There's an order from President Mahmoud Abbas and PLO [Palestine Liberation Organization] Secretary-General Saeb Erekat to the Palestinian delegation to the U.N. institutions in Geneva to insist that the resolution be put to a vote as is," a Palestinian official, speaking on condition of anonymity, told Haaretz, adding that the U.S. and the U.K. had asked the Palestinian delegation to remove the clause calling for the creation of a database.
"Based on our data, in its current version, even without the Europeans, the resolution will win a majority and pass," the official added.
© Copyright IBTimes 2023. All rights reserved.