UN Report On Libya: Civilians Abducted, Tortured And Killed Indiscriminately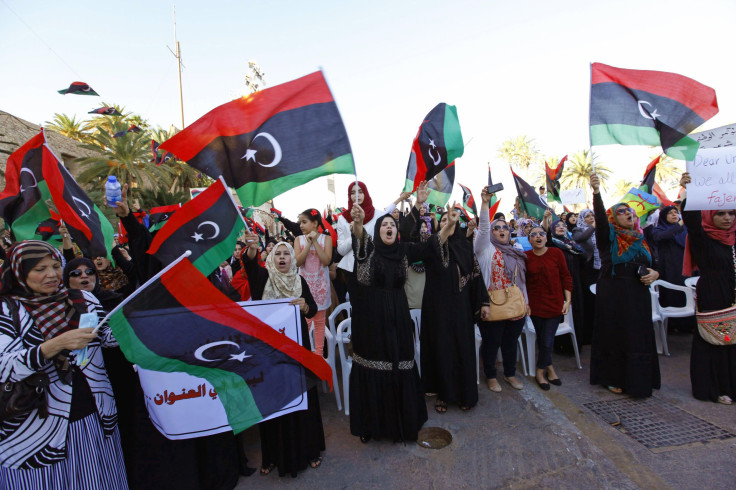 A new United Nations report released Thursday said that armed groups in Libya have indulged in widespread human rights abuses, including attacks on civilian buildings; shelling of hospitals; and abduction, torture and unlawful killings of civilians.
The report, published by the U.N. Support Mission in Libya, or UNSMIL, and the Office of the United Nations High Commissioner for Human Rights, or OHCHR, also said that, in a six-week period since July 13, nearly 100,000 Libyans have fled their homes while another 150,000 people, including many migrant workers, have left the country.
On July 13, fierce fighting had broken out between Islamist militias and the Zintan forces -- loyal to General Khalifa Haftar -- over the control of Tripoli International Airport. At least seven people were killed and over 30 people were reportedly injured in that attack, which has since been followed by several others as rival groups have clashed for control of key installations across the nation's cities.
"In both Tripoli and Benghazi, all sides have been resorting to a variety of weapons in populated areas, including small arms, GRAD rockets, mortars, anti-aircraft guns, tanks and air attacks…Furthermore, with some exceptions, civilians have not been given the chance to evacuate before hostilities commenced and severe fighting has taken place in and around their houses and other places of refuge," the report said.
The report added that the fighters appear to disregard the likely impact of their actions on civilians and have inadequate training and discipline.
"Protection of civilians must be a priority," the report said. "All armed groups must comply with the principles of distinction, proportionality and precautions in attack."
The report also stated that, between mid-May and the end of August, "dozens of civilians were abducted in Tripoli and Benghazi solely for their actual or suspected tribal, family or religious affiliation, and have remained missing since the time of their abduction."
© Copyright IBTimes 2023. All rights reserved.