UN Security Council Votes To Impose Sanctions On Warring Factions In Libya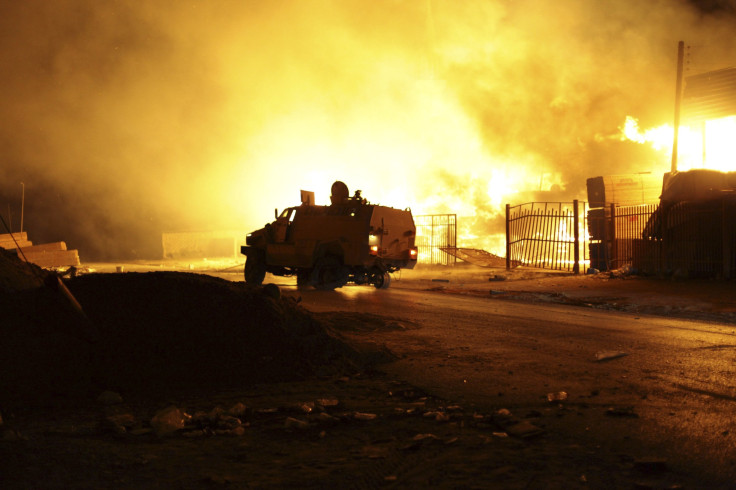 Condemning the increasing use of violence against civilians in Libya, the United Nations Security Council, on Wednesday, voted unanimously to impose sanctions on Libyan militias and their political supporters, the council said in a press statement Wednesday.
In its resolution, the 15-member Security Council said that incidents of human rights violations in Libya, attacks on ports, foreign missions and government buildings, as well as the illegal export of crude oil to support the rebels, were actions that would invite "targeted sanctions."
The resolution further stated that individuals and organizations that "threaten its (Libya's) stability and obstruct or undermine its successful completion of the political transition," would be blacklisted and face a range of punitive measures such as asset freeze, travel bans and an arms embargo.
"We need to remind Libyan political leaders and brigade commanders that dialogue remains the only alternative to a prolonged armed confrontation," Tarek Mitri, the U.N. Secretary-General's Special Representative and head of the U.N. Support Mission in Libya, reportedly said, adding that the divisions among political factions in the country have become "unprecedented in their gravity and very alarming."
Libya currently has two rival parliaments in different parts of the country, and two different governments, after the outgoing parliament, the General National Congress, or GNC, reconvened and appointed a new prime minister on Monday.
Since the 2011 revolt, Libya has been slowly moving toward a civil war. The political rivalry between GNC and the House of Representatives, which was elected in June, coupled with infighting between deeply divided Islamist militias, which control parts of Libya, has raised fears of the violence spilling into neighboring countries.
"The situation in Libya is complicated," Ibrahim Dabbashi, Libya's ambassador to the U.N., reportedly told the Security Council. "Yet the situation since the 13th of July has become even more complicated and the situation might unravel into a full-blown civil war if we're not very careful and wise in our actions." On July 13, at least seven people were killed as rival militias fought to gain control of the country's main airport in Tripoli.
Dabbashi also hailed the U.N. resolution as a "milestone that sends a very clear message to the parties to the conflict" but said that more efforts were needed to prevent further escalation of violence in the country.
© Copyright IBTimes 2023. All rights reserved.
FOLLOW MORE IBT NEWS ON THE BELOW CHANNELS