UN Special Envoy For Myanmar To Step Down: UN Chief Spokesman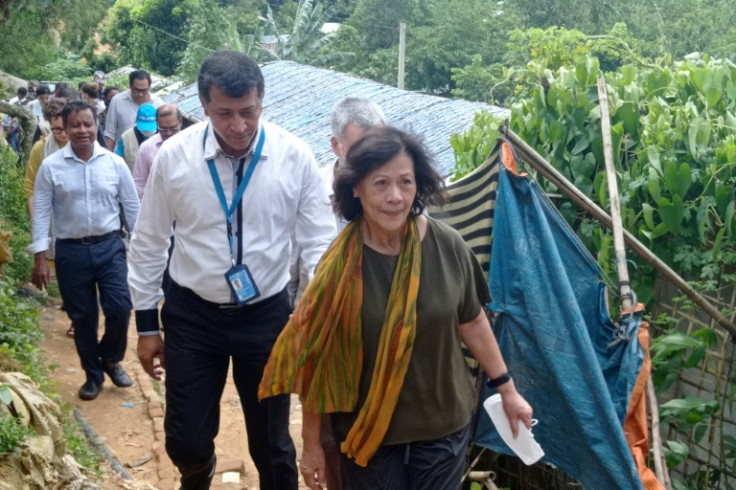 The United Nations special envoy for Myanmar will step down in June, a spokesman for the UN chief told AFP Wednesday, after an 18-month tenure in which she was criticised by the junta and its opponents.
Myanmar has been in turmoil since the military seized power in February 2021, ending a brief democratic experiment and sparking clashes with ethnic rebel groups and anti-coup fighters.
Diplomatic efforts led by the UN and the Association of Southeast Asian Nations (ASEAN) bloc to resolve the crisis have so far failed to stem the bloodshed unleashed by the coup.
Noeleen Heyzer, who was named envoy by UN Secretary-General Antonio Guterres in October 2021, "will conclude her assignment on 12 June" when her contract ends, Stephane Dujarric said.
Guterres "is thankful to Ms. Heyzer for her tireless efforts on behalf of peace and the people of Myanmar," the spokesman said, adding a new envoy would be appointed.
Heyzer, a Singaporean sociologist, was tasked with urging the Myanmar junta to engage in political dialogue with its opponents and end a bloody crackdown it launched after toppling the government of Aung San Suu Kyi.
She visited the Southeast Asian nation last August and met junta chief Min Aung Hlaing and other top military officials in a move criticised by rights groups as lending legitimacy to the generals.
But she was denied a meeting with detained democracy figurehead Aung San Suu Kyi and later irked junta officials who accused her of issuing a "one-sided statement" of what had been discussed.
She later vowed not to visit the country again unless she was allowed to meet Suu Kyi, who has since been jailed for a total of 33 years by a closed-door junta court.
Backed by major allies and arms suppliers Russia and China, the generals have rebuffed several attempts to kickstart dialogue with opponents of its putsch.
Former UN special envoy, Swiss diplomat Christine Schraner Burgener, was blocked by the junta from visiting the country and was the target of regular broadsides in Myanmar's state-backed media.
Cambodian Foreign Minister and ASEAN envoy for Myanmar Prak Sokhonn visited Myanmar twice but both times the military denied him visits with Suu Kyi.
More than 3,500 people have been killed in the military's crackdown since the coup, according to a local monitoring group.
More than one million people have been displaced by the violence, according to the United Nations.
© Copyright AFP 2023. All rights reserved.