UNIC UC40+ LCD Projector Now Available For $62.81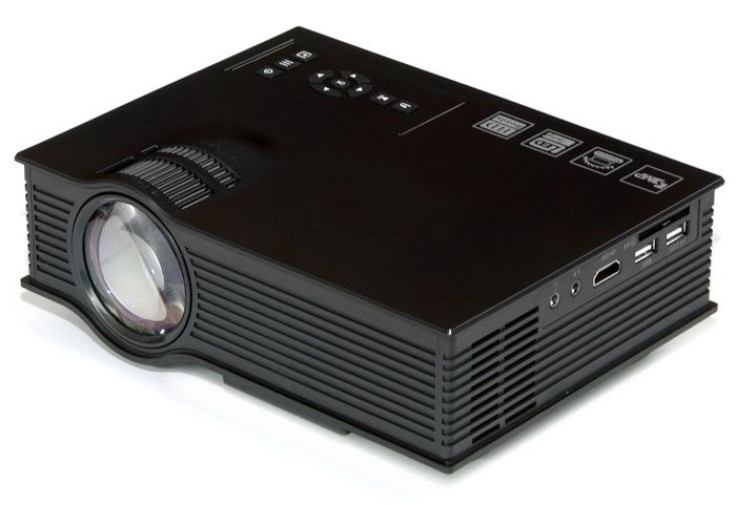 The UNIC UC40+ LCD projector is a portable system that can be used to create a home theatre by spending a small amount of $62.81. It can be also used for viewing business presentations on a large screen.
The UNIC UC40+ offers a native resolution of 800 x 480 pixels. It can scale down full HD resolution of 1920 x 1080 pixels on a screen kept up to 3.8 meters away. The device can be kept as close as 1.8 meters from the projector screen. It supports aspect ratios like 4:3 and 16:9.
It offers a brightness of up to 800 lumens and offers a lamp life of 20,000 hours. The LCD projector allows users to manually adjust picture with a range of 34 to 130 inches. The keystone correction helps in improving the picture clarity.
For connectivity, the UNIC UC40+ provides multiple options. It is enabled with ports for AV, HDMI, 3.5 mm audio jack, USB, SD card and VGA. These features will allow users to connect PC, smartphones and gaming devices seamlessly. The UNIC UC40+ consumes a maximum power of 55W.
It also comes with an intuitive remote control. The weight of the device is 2.2 pounds and it dimensions are 7.86 x 6.01 x 2.63 inches.
On GearBest, the UNIC UC40+ LCD projector is listed with a price tag of $62.81. The regular price of projector is $80.2. The retailer is also offering free shipping service for worldwide buyers. The device is available in black color and comes with plug options for the U.S and Europe.

The Chinese retailer is now running flash sale on wide range of products across different categories like smartphones, tablets, gadgets, consumer electronics until Dec. 22. GearBest is also running exclusive campaign on projectors that allows users to avail discounts of up 60 percent on different projectors.
© Copyright IBTimes 2023. All rights reserved.