UnitedHealth Group Inc. Offers To Buy Catamaran For $12.8 Billion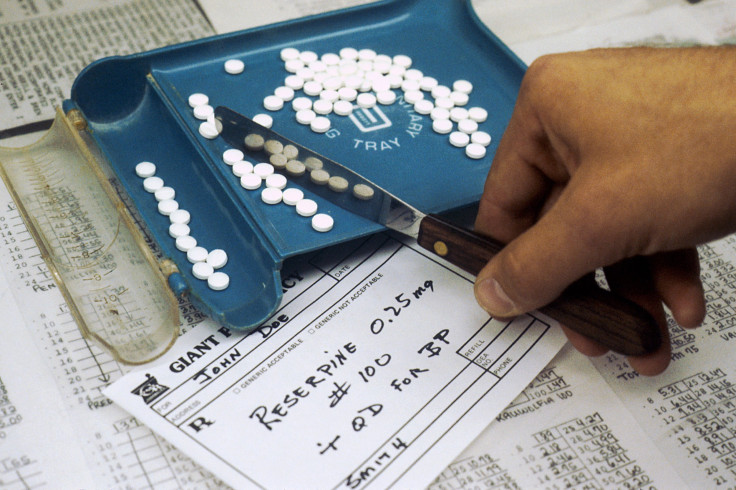 UnitedHealth Group Inc., the nation's largest health insurance company, is shelling out $12.8 billion to buy Catamaran, the fourth-largest U.S. pharmacy benefits manager. The bid would double the number of prescriptions UnitedHealth currently manages, and could help it wrangle the runaway prices pharmaceutical companies charge for drugs, potentially reducing costs for consumers.
Overseeing more patients and prescriptions could give the company's executives greater leverage when they negotiate the price of a new drug. Setting the price is a key role of pharmacy benefits managers, whose negotiators have struggled to keep prices within reason as recent breakthroughs in cancer and orphan disease research have led to new and expensive treatments.
Catamaran's stock price jumped 24 percent on Monday with the announcement and the value of UnitedHealth Group's shares rose by more than 2 percent. The all-cash deal, which values the company at $61.50 a share, is expected to close during the fourth quarter of 2015 if Catamaran's shareholders approve it.
UnitedHealth Group runs its own pharmacy benefits manager called OptumRx and will combine its activities with Catamaran, rivaling other major managers such as Express Scripts and CVS Caremark. Catamaran currently processes one in five prescriptions written in the U.S. and calls itself the fastest-growing benefits manager in the country. The business of managing prescriptions is expected to quadruple in value to $400 billion by 2020, from $100 billion in 2014, the New York Times reports.
"Together, we believe we will have the talent, scale, technology resources and innovative spirit to build the most modern, effective and consumer-focused PBM in the history of the industry," Mark Thierer, chairman and chief executive officer of Catamaran, said in a statement.
However, both Express Scripts and CVS Caremark will loom larger than UnitedHealth Group even if the proposed deal goes through. CVS Caremark has more than 65 million customers and Express Scripts boasts 90 million customers, while a combined OptumRx and Catamaran would serve about 65 million, as Bloomberg reports.
Catamaran, which is headquartered in Shaumburg, Illinois, currently oversees 400 million prescriptions for the company's 35 million customers. Optum handles 600 million prescriptions each year, according to a recent company release.
© Copyright IBTimes 2023. All rights reserved.