Upcoming iPad Pro Release Might Not Salvage Apple's Waning Tablet Sales: Report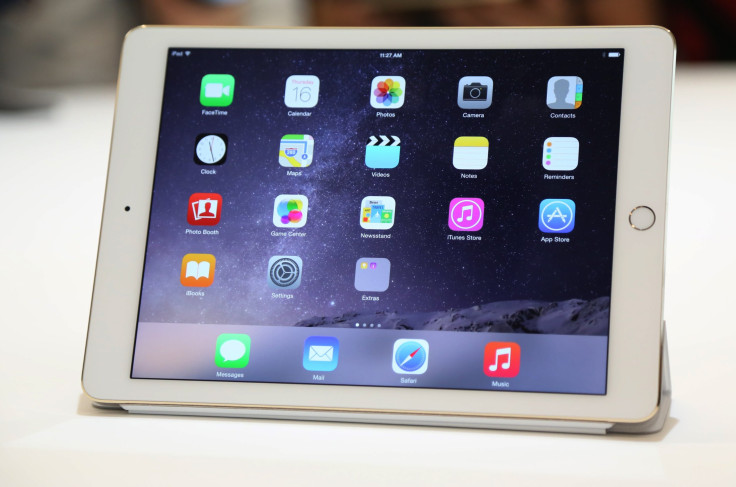 Apple is gearing up to release a business-centric tablet called the iPad Pro, also called iPad Plus, to take on the 2-in-1 Microsoft Surface Pro 4/3. But Apple's tablet sales figures have reportedly been taking a beating. And according to the website Digi Times, those sales might not be gathering momentum in the foreseeable future.
Apple CEO Tim Cook reportedly said the following during the company's earnings call: "We're clearly seeing cannibalization from iPhone and, on the other side, from the Mac. Of course, as I've said before, we've never worried about that. It is what it is. That will play out. At some point it will stabilize. I'm not sure precisely when, but I'm pretty confident that it will."
Based on the information that Digi Times received from Apple supply chain sources, the iPad shipment is expected to be down more than 20 percent in 2015, when compared to 2014 figures. This decline is expected even though Apple is believed to be planning to unveil new tablets this year.
Apart from the monstrous 12.9-inch Apple iPad Pro, a refreshed version of the Apple iPad Mini 4 with 7.9-inch display is under development. As a source told Digi Times: "Despite new products from Apple in 2015 including newly revised 7.9-inch units and a reported 12.9-inch iPad, shipments for iPads are expected to continue declining due to increased demand for large-size smartphones."
The weak tablet demand is reportedly felt across various markets with successive drops in shipments, especially in the first quarter of 2015. Therefore, many original equipment manufacturers (OEMs) are believed to be focusing on the strong demand for large-sized smartphones, phablets and tablets in 2015.
Meanwhile, Digi Times notes that the decline in sales is predominantly because of the 9.7-inch iPads. This downswing is felt by many companies that manufacture tablet-related components. Such companies include Radiant Optoelectronics, Coretronic and TPK. The global tablet shipments prediction for the second quarter of 2015 has reportedly been set at 49.31 million. This translates to an increase of 0.2 percent on a quarterly basis and a decrease of 10 percent on year.
In the meantime, BGR says, during the first quarter of 2015, Apple reportedly shipped 12.62 million iPads -- reportedly a 23 percent drop when compared to the same time period in 2014.
To report problems or to leave feedback about this article, e-mail: p.rathinavel@ibtimes.com.au.
© Copyright IBTimes 2023. All rights reserved.