US Airline Group Drops Suit Against EU Carbon Tax, Looks to UN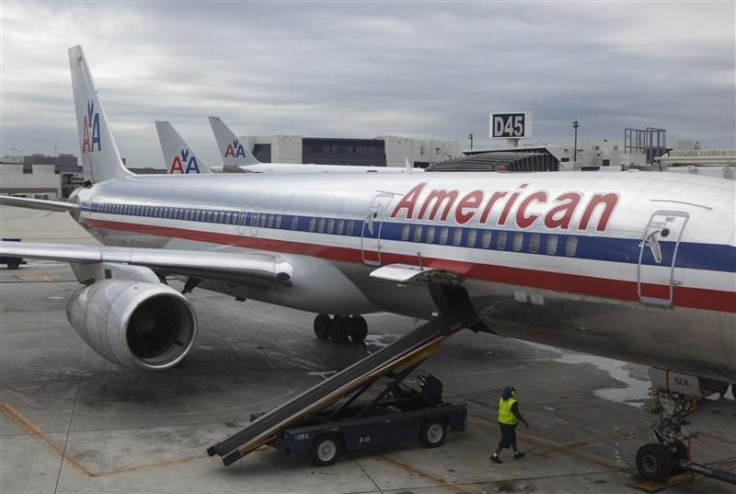 A major U.S. airline lobbying group ditched a private lawsuit challenging the European Union's recently imposed carbon tax on carriers using EU airports and instead called on Washington to join other major economies in opposing the EU tax through the United Nations.
The EU's Emissions Trading Scheme mandates airlines operating out of EU airports to hold carbon-offsetting credits, part of an overall effort to lower carbon emissions 20 percent by 2020.
Airlines, airplane manufacturers and the governments of China, India and Russia have all lambasted the tax since it took effect on Jan. 1, asserting it unfairly charges for travel outside the bounds of EU airspace.
Airlines for America (A4A), which includes Boeing and Airbus, initially sued the EU in a London court, which referred the case to the European Court of Justice in Luxembourg. The ECJ upheld the tax and then referred the case back to the London court.
At that point A4A dropped the suit and asked the U.S. government to pursue the matter in the International Civil Aviation Organization, which is part of the United Nations.
Our legal action was critical in bringing to light that the EU ETS violates international law and is an exorbitant money grab, which are now key points in the governments' unified opposition to the scheme, said A4A President and CEO Nicholas E. Calio in a statement. There is a clear path for the United States to force the EU to halt the scheme and protect U.S. sovereignty, American consumers, jobs and international law.
The U.S. has promised to respond if the EU carries out the ETS as planned. Meanwhile, the House Transportation Committee was holding a discussion on the matter Wednesday.
The row is just the latest in a series of clashes over the tax. China has blocked the purchase of airliners produced by France's Airbus indefinitely, while India's government has called on its airlines to boycott the tax. Other nations are threatening to bar their airlines from paying the tax.
The EU commissioner for climate action, Connie Hedegaard, said during a U.S. visit that China was overreacting to the ETS, noting that it would cost the country's airlines 1.9 million euros ($2.5 million) this year, according to The Wall Street Journal.
The commissioner added the bloc is willing to discuss easing the ETS if it is supplanted with other emission-reducing plans.
Fine, let's create a global scheme, but it cannot take 100 years to get it done this time, she said.
© Copyright IBTimes 2023. All rights reserved.
FOLLOW MORE IBT NEWS ON THE BELOW CHANNELS