US Airstrikes Syria: 'We Did Not Request The Regime's Permission'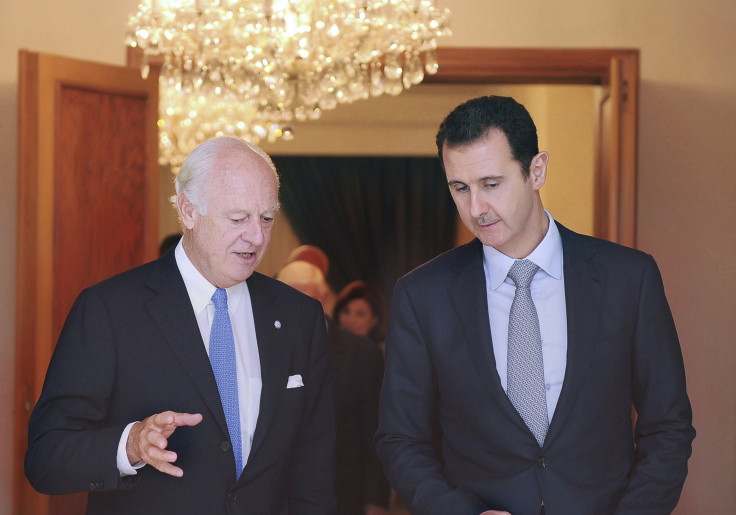 A spokeswoman for the U.S. State Department said President Barack Obama didn't seek permission from Syrian President Bashar Assad ahead of air and missile attacks in the Middle Eastern country. The strikes that began Monday night targeted several militant groups that have terrorized Syria in recent months and are suspected of planning attacks against the U.S.
Samantha Power, the U.S. ambassador to the United Nations, directly told the Syrian permanent U.N. representative of the Obama administration's intent to take action in Syria, Jen Psaki, a state department spokeswoman, said. "We did not request the regime's permission," Psaki said in a statement Tuesday. "We did not coordinate our actions with the Syrian government. We did not provide advance notification to the Syrians at a military level, or give any indication of our timing on specific targets."
U.S. Secretary of State John Kerry also didn't inform Syria of the attacks, Psaki said. The attacks against militant groups including the Nusra Front and the Islamic State, also known as ISIL and ISIS, involved U.S. aircraft and cruise missiles launched from Navy ships in the Red Sea and the Persian Gulf.
"The United States conducted these strikes as part of the President's comprehensive strategy to degrade and ultimately defeat ISIL," an announcement from the U.S. Central Command in Tampa, Florida, said.
Obama said two weeks ago that he was considering airstrikes in Syria against ISIS. Similar airstrikes against ISIS territory in Iraq began in August after the Iraqi government requested help.
The U.S. and Syria has a long, difficult history and it's unclear how air power against militants in the Middle Eastern country will help or hinder Assad amid a three-year civil war. U.S. officials said last week that if the Assad military were to threaten U.S. operations in the area, it would put Syrian air defenses in the region at risk, according to Reuters. The White House has supported efforts in the past to remove Assad from power.
© Copyright IBTimes 2023. All rights reserved.