US Can't Stop Putin From Using Nuclear Weapons 'If He Chooses To': Harvard Fellow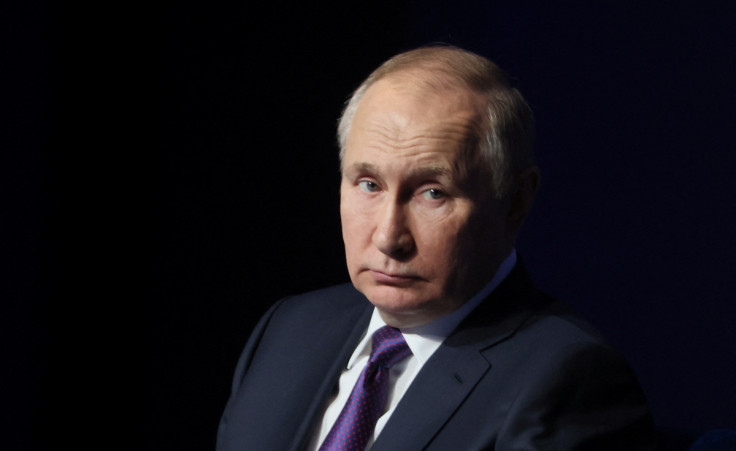 KEY POINTS
Harvard senior fellow Kevin Ryan noted that the West vowed not to use nuclear weapons against Russia
Ryan suggested the West could threaten to enter the Ukraine war if Putin uses a nuclear weapon
The ex-general said Ukraine's allies should treat Putin's nuclear threats as urgent
A former U.S. general believes it's possible for Russian President Vladimir Putin to use nuclear weapons to avoid being defeated on the Ukrainian battlefield.
In an interview with RFE/RL, retired Brig. Gen. Kevin Ryan, a senior fellow at Harvard Kennedy School's Belfer Center for Science and International Affairs, said the U.S. and other Western countries "don't have the ability" to stop Putin from launching a potential nuclear strike against Ukraine.
Ryan claimed that Ukraine's Western allies vowed not to respond with a nuclear weapon if Putin carries out a nuclear attack. He also does not believe the West would respond with a "massive conventional strike."
"Frankly, I don't think there's anything that the West can do to stop President Putin from using a tactical nuclear weapon in Ukraine if he chooses to do so," the global events commentator said.
Ryan noted that the West's economic sanctions didn't deter Putin from continuing his attack against Ukraine, let alone a potential "catastrophic military strike."
Ryan suggested that the West would change its narrative "if we thought that it would affect [Russia's] possible use of nuclear weapons."
If a Russian nuclear strike does happen, the ex-general suggested that Western countries could threaten to enter the war in Ukraine or attack Russia's Black Sea Fleet to prevent the use of another nuclear weapon.
When asked about his reaction to the "overwhelming majority" of Western experts and analysts who believe a Russian nuclear strike is an unlikely scenario, Ryan said Putin's threats are not only serious, but they're also "likely to happen."
Ryan argued that he's not an "alarmist" in his assessment of Putin's nuclear threats, explaining that if Ukraine's allies recognized Russia's threats as urgent, they "will do something about it."
The Harvard fellow told the outlet that it would be Putin's sole decision if a tactical nuclear weapon is used or not after he has shown he can make decisions without the support of other world leaders or his military and government officials.
"He's had to silence a lot of people who spoke out against that... Because Putin is making his decision based on his own situation and on the situation of the Donbas regions, Zaporizhzhya, what they have taken there," Ryan said.
"[H]e will use the nuclear weapon if he cannot escalate conventionally to prevent the loss of those things," he added.
Yevgeny Prigozhin, a close Putin ally and the reported founder of the Russian mercenary group Wagner, also expressed concern about the Russian leader's possible use of nuclear weapons on the battlefield.
The New York Post reported, citing the pro-Kremlin Telegram account Donbas Now, that Prigozhin feared that the Kremlin could use tactical nuclear weapons to thwart conflict in the Belgorod region, which shares a border with Ukraine.
"I'm afraid they might get the vile idea of throwing a small nuclear bomb on their own territory," Prigozhin said.
He suggested that Russia is scared of "throwing [a nuclear bomb] at a foreign territory," but it is possible that the Kremlin could use its nuclear weapons within its territory.
Some pro-Ukrainian volunteer groups recently staged a cross-border incursion into Belgorod, which triggered the evacuation of thousands of Russians and infuriated the Kremlin.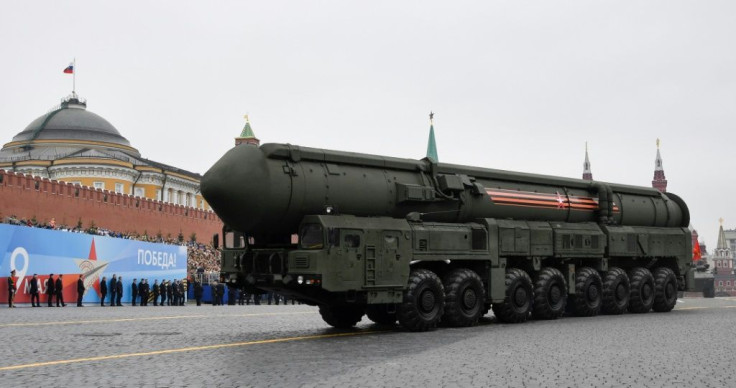 © Copyright IBTimes 2023. All rights reserved.