US Companies Set For Record $2 Trillion Of Capital Investment In 2014, Reversing Restraint Shown In Recession: BMO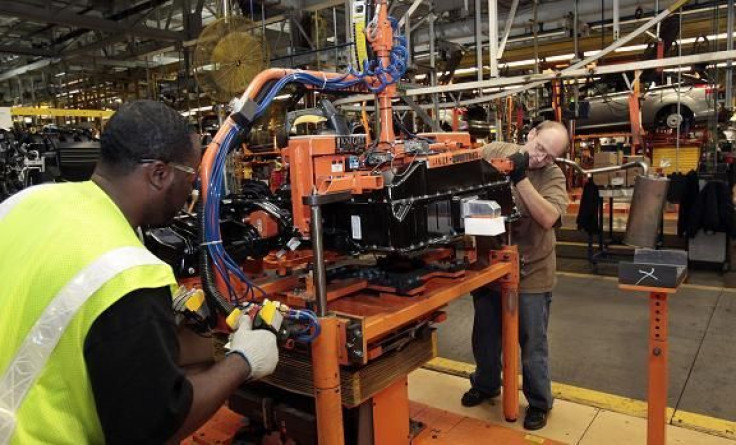 U.S. companies are increasing their investment spending to a record $2 trillion in 2014, reversing the trend of restraint since 2010.
Executives are buying new machinery and real estate, counting on the U.S. budget deal in December and projected 1 percent economic growth in Europe this year to increase customer demand, according to BMO Capital Markets Corp. The European economy contracted 0.4 percent in 2013.
"The U.S. is on the verge of an early capex [capital expenditure] recovery, one that is likely to have some considerable legs," Brian Belski, BMO chief investment strategist, said.
Ford Motor Co. (NYSE:F) plans to increase investment from $6.5 billion to $7.5 billion this year to add capacity, Bloomberg reported. Analysts predict U.S. auto sales will shoot up to pre-recession levels this year. Microsoft Corp. (NASDAQ:MSFT) plans to increase investment by more than 200 percent in its fiscal 2014 ending in June to $6.5 billion, on data centers and networking equipment. Honeywell International Inc. (NYSE:HON), the New Jersey-based manufacturer, is investing $1.2 billion, about a 30 percent increase from 2013, partly to build new chemical factories in Louisiana and Alabama, Bloomberg reported.
Investment in physical assets like buildings, machinery and technology accounted for 12 percent of the economy in 2012. Renewed corporate spending signals a return of confidence in the U.S. economy, which is forecast to grow at 2.6 percent this year, compared to 1.7 percent in 2013.
But corporate spending globally may decline as companies retreat from mining projects and China pushes for a domestic-led economy with an already excess capacity in steel and cement production, Gareth Williams, an economist with Standard & Poor's Rating Services in London, told Bloomberg.
© Copyright IBTimes 2023. All rights reserved.