US Department Of Justice To Sue Florida Over Immigrant Voter Purge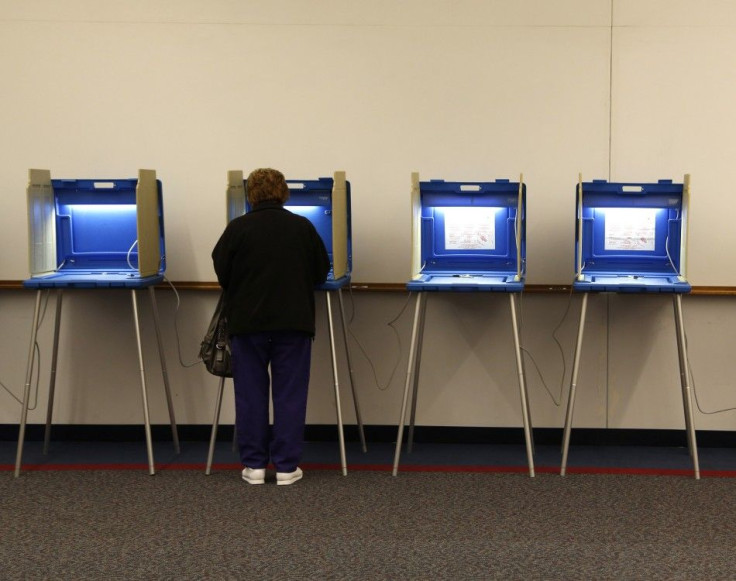 The Department of Justice is planning to sue Florida for pressing ahead with a sweeping effort to strike noncitizens from the voting rolls.
The planned voter purge has spurred a standoff between Florida, where Gov. Rick Scott has defended the initiative as a safeguard against voter fraud, and the Obama administration, which cites a passage in the Voting Rights Act requiring certain counties -- some of them in Florida -- to get federal clearance before pushing through changes in voting laws or regulations.
The dispute over new voting laws in Florida has taken on outsize importance given the approaching presidential election. Florida is poised once again to be one of a handful of states that could determine the election's outcome, and memories of the 2000 debacle, which included an effort to purge felons from the rolls that ended up disenfranchising many valid voters, have offered a cautionary tale to election monitors and elected officials.
Scott, a Republican, has not wavered in his support for the purge. He batted down an earlier letter from the Department of Justice ordering Florida to halt the process and on Monday unveiled plans to sue the Department of Homeland Security in an attempt to gain access to a federal database of immigration information.
In a letter sent Monday to Florida's secretary of state, Assistant Attorney General Thomas Perez said Florida was in violation of both the Voting Rights Act and the National Voter Registration Act, which prohibits states from cleansing voter rolls within 90 days of a primary or general election. The NVRA, Perez wrote, was enacted against a historical backdrop in this country in which many purge programs were initiated close to elections, which prevented or deterred eligible citizens from casting ballots in those elections.
County election supervisors have already found a plethora of errors on a list the state provided of some 2,700 alleged noncitizens who were registered to vote. Many of the people named on the list were, in fact, citizens, an oversight Perez noted in his letter.
Your program has critical imperfections, which leads to errors that harm and confuse eligible voters, Perez wrote.
Caught in the middle of a clash between Florida and the Obama administration, county election supervisors have already stopped processing the list of putatively ineligible voters. Many supervisors were already wary of continuing given the number of people who were mistakenly flagged as unable to vote.
Perez also rejected Florida's entreaty for access to the federal Systematic Alien Verification for Entitlements program. Florida has sought to cross-check its list of ineligible voters against the federal database, but Perez said the Florida Department of State did not have specific enough information to use the system.
Florida has already stirred up controversy with a new law paring back early voting and imposing harsh penalties on people who violate guidelines around registering new voters. The Florida League of Women Voters suspended its registration drives, saying the new law was too onerous, and sued the state. A federal judge recently sided with the league, saying the law placed an unjustifiable obstacle between Floridians and the voting booth.
© Copyright IBTimes 2023. All rights reserved.