US Ebola Screenings: 5 Airports To Begin Checking Travelers For Fever, Other Symptoms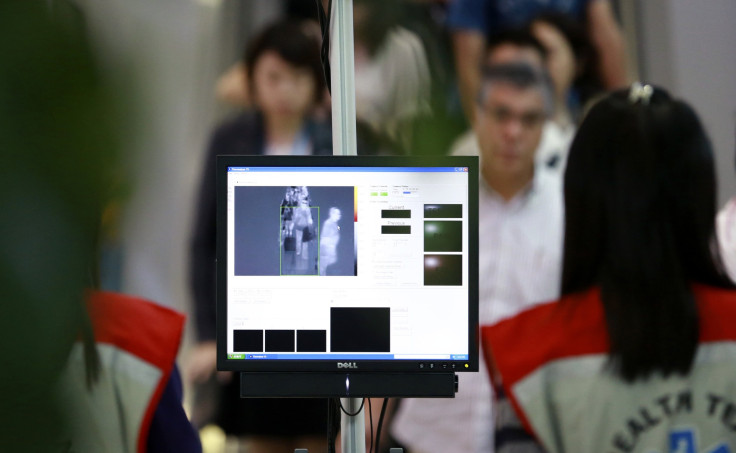 Five of the busiest airports in the U.S. will begin screening travelers arriving from countries affected by Ebola for signs of infection, including fever, federal officials announced Wednesday. Passengers arriving from Liberia, Sierra Leone and Guinea will have their temperatures taken by agents upon arrival and have to answer a series of health-related questions.
Screenings could start as early as this weekend at Kennedy International in New York, the first airport to initiate the measures. The four others -- Washington Dulles International in Virginia, O'Hare International in Illinois, Hartsfield-Jackson International in Georgia and Newark Liberty International in New Jersey -- will begin screenings next week, according to the New York Times. White House Press Secretary Josh Earnest estimates about 150 will be checked per day under the new Ebola screening procedures.
The new security measures, spearheaded by the Transportation Security Administration, are part of the Obama administration's efforts to keep the virus from spreading to the U.S. and to ease the public's concerns over an outbreak on U.S. soil. "We're ... going to be working on protocols to do additional passenger screening both at the source and here in the United States," U.S. President Barack Obama said Monday.
However, health experts have said the screenings will do little to keep potentially ill people from traveling to the U.S. Ebola has an incubation period of up to three weeks, and symptoms do not occur during that time. Someone with the virus will not have a fever until symptoms begin.
Some U.S. health officials have called for complete bans on all commercial flights coming from impacted countries until the outbreak is under control, the Washington Post reported. The Obama administration, however, said the government is not considering banning flights at this time.
© Copyright IBTimes 2023. All rights reserved.