US Economy: Part-Time Workers Struggling To Pay Expenses Despite Worker Shortage
Part-time, frontline and service workers in the U.S. have trouble finding enough shifts to pay for their living expenses, according to a recent study. The study shed light on the strains the economy has had along racial lines and the erratic nature of the labor shortage.
The Harvard-based Shift Project does a twice-yearly survey and found that little had improved for these workers during the pandemic.
"Unstable and unpredictable work schedules continue to be the norm for service sector workers – especially for workers of color, and for women of color in particular," the Shift Project found.
"The persistence of schedule instability in the service sector contributes to the perpetuation of widespread racial inequality," the organization wrote in its most recent research brief.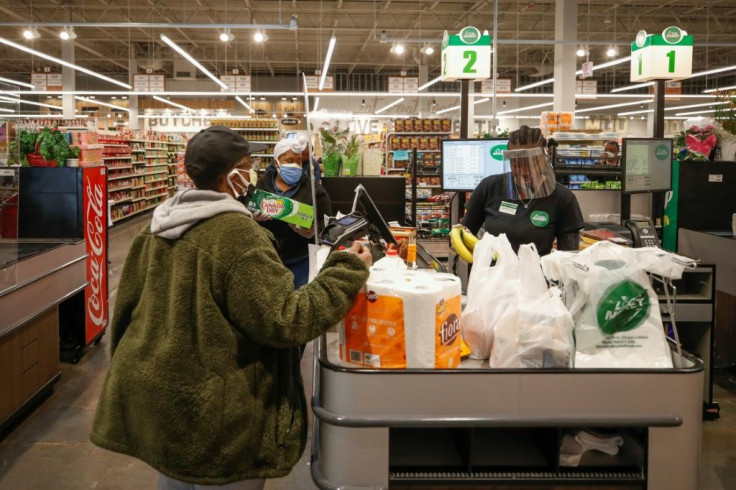 In January, the Economist Roundtable (TER) released a report that demonstrates the damage done by "schedule instability."
Under the headline, "Hungry At The Table: White Paper On Grocery Workers At The Kroger Company," TER surveyed 36,795 in Washington state, Colorado and southern California.
"Kroger's labor force clearly recognizes that the unpredictable schedule and intense work demands make it difficult for workers to fulfill their responsibilities as family members [including as parents] and as workers," the survey revealed.
TER reported that surveyed Kroger workers have constantly changing schedules: 50% said their schedules change every week, 13% say their schedules change every day. One out of four said their schedule changes on the same day or a day in advance, one out of three get two-to-five days' notice, and only 16% reported that their schedules do not change.
According to The New York Times, when Kroger workers went on strike in January, they demanded more full-time workers as a central issue to their efforts. The strike resulted in an update to contract language that led to a promise of an addition of 1,000 full-time jobs over three years.
That promise is not perfect, nor does it achieve everything that Kroger workers want and fix the instability of service industry work, but it does lead to more workers with stable schedules rather than ones that constantly change.
As the TER data show, a more stable schedule leads to workers being able to fulfill their responsibilities more effectively, including at work and in their personal lives.
© Copyright IBTimes 2023. All rights reserved.