U.S. envoy's name blocked in latest run-in with China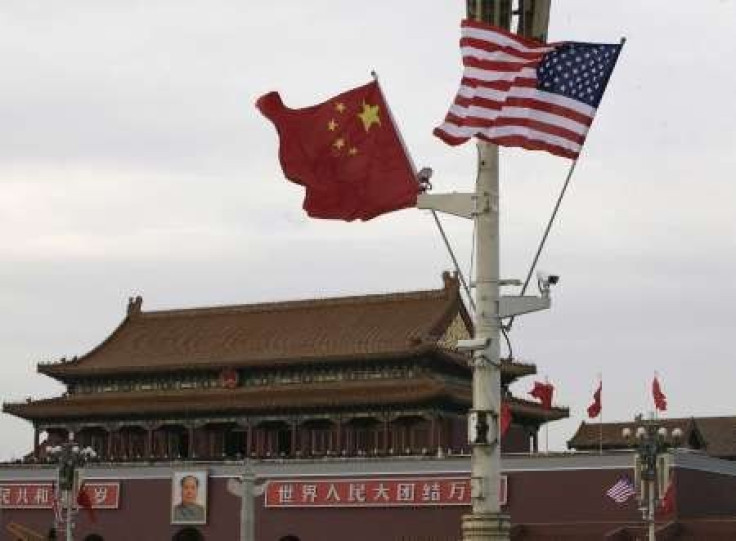 China has blocked a microblog search of the name of the U.S. ambassador after he was seen near a pro-democracy gathering, the latest in a series of run-ins between a possible U.S. presidential candidate and the Communist Party.
China has tightened control over the Internet in the wake of the unrest sweeping through the Middle East, underscoring the party's anxiety over the easy spread of information that might challenge its one-party rule.
The online censorship coincides with a rash of detentions after an overseas Chinese-language website, Boxun, spread a call for Jasmine Revolution gatherings to press the Communist Party to make way for democratic change.
Ambassador Jon Huntsman, a fluent Mandarin speaker tipped as a Republican U.S. presidential candidate, was spotted in a crowd at a pro-democracy gathering outside a McDonald's on Beijing's Wangfujing shopping street on Sunday.
U.S. officials later said he accidentally came across the gathering while out shopping.
A video posted on YouTube showed him talking to an unidentified person on the street, a block away from Tiananmen Square, the centre of pro-democracy demonstrations which were crushed by the military in June 1989.
Besides Huntsman's Chinese name, searches for the words Egypt, jasmine, jasmine revolution and Hillary Clinton prompted a message saying the results could not be found on the microblogs of Chinese Internet portal Sina.com.
Authorities are particularly worried that people who use online microblogs -- 125 million and growing -- could use them to mobilise. .
Last week, Huntsman stood outside a Chinese court and criticised it for rejecting the appeal of an American jailed on industrial spying charges.
Days earlier, Huntsman posted messages on a Twitter-like Chinese microblog service, asking readers their opinions on a speech by Secretary of State Hillary Clinton about Internet freedom.
His messages were deleted by censors.
Huntsman's chances of running for the Republican presidential nomination appeared to increase early this week when a group advocating his candidacy launched a fund-raising effort. .
China has launched its most severe crackdown on dissidents in recent years in response to the Jasmine protests, rights group Chinese Human Rights Defenders said on Friday.
Five people have been detained on charges of endangering state security charges, the group said.
In Taipei, Taiwanese protesters threw flowers at a motorcade carrying China's top envoy to the island and tried to deliver plastic jasmine flowers and jasmine juice to him as he visited Taiwan's strongly pro-independence south. .
Search results for Huntsman and Clinton could still be found on less popular Internet chatroom Tianya.cn and another Chinese microblogging site run by Sohu.com.
The Chinese microblog feed of Huntsman on Tencent Holdings' QQ, another Chinese website, was still accessible.
Last week, China's Internet censors deleted U.S. Embassy posts promoting Clinton's speech on Internet freedom from microblogs. .
It is unclear whether their removal was ordered by the government or censored by the company that hosts the microblogs, Sina.com , which cooperates with the government under Chinese law to scrub content that is deemed illegal.
Twitter itself is blocked in China, along with Facebook and other websites popular abroad.
And access to the professional networking site LinkedIn was disrupted in China beginning on Thursday, following online calls on other sites for more gatherings every weekend in China. .
Chinese officials and state media, which have been muted on the unrest in Egypt, have stressed repeatedly that the idea that China could succumb to the kind of unrest rocking authoritarian governments across the Middle East is absurd.
© Copyright Thomson Reuters 2023. All rights reserved.