US Freezes Half-Billion Hidden By Nigeria's Former Dictator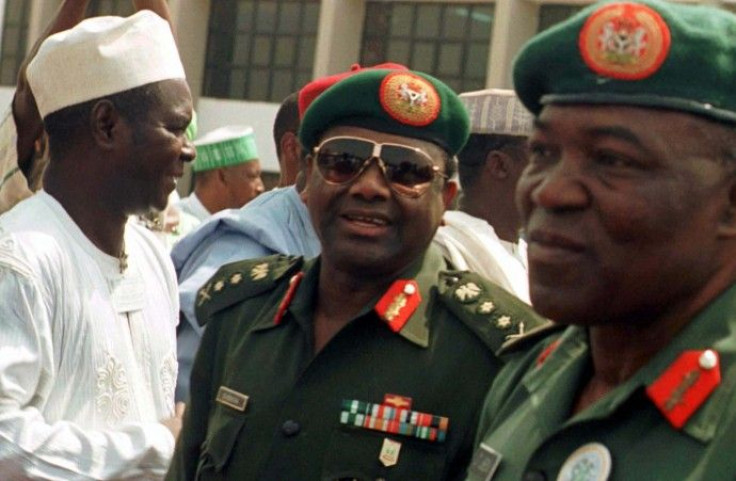 The U.S. has frozen more than $458 million hidden in bank accounts in the Channel Islands and France by the late military dictator of Nigeria, Gen. Sani Abacha, the Department of Justice said Wednesday.
The department called it the largest civil forfeiture case ever brought against a foreign leader by the U.S.
According to NBC News, a complaint filed in federal court described an elaborate conspiracy in which Abacha, his sons and others allegedly carried out a secret scheme to move billions out of the country in the 1990s.
Some of those billions allegedly were removed from the Central Bank of Nigeria on national security grounds through "security votes" letters, and then used for buying hundreds of millions of U.S. dollar-denominated Nigerian bonds, the news agency added.
"The bonds generated tens of millions of dollars in interest paid through Citibank in New York and guaranteed by the United States," the complaint stated. "In effect the conspirators lent money stolen from Nigeria back to Nigeria with zero risk and at enormous profit."
Abacha also stole nearly $300 million through a scheme in which the government purchased non-performing debt from a company controlled by his son and a conspirator, the complaint noted.
A variety of U.S. financial institutions allegedly were used in the schemes, including Barclays Bank, Citibank, Chase Manhattan Bank and Morgan Guaranty Trust Co., now JP Morgan Chase.
In a statement, the Justice Department said about $313 million was restrained in bank accounts in the Bailiwick of Jersey in the British-ruled Channel Islands and $145 million was restrained in accounts in France, according to Reuters.
The department noted that is also seeking forfeiture of another $100 million suspected of being in four investment portfolios and three bank accounts in the United Kingdom, including the British Virgin Islands, NBC News reported.
Abacha died in 1998 when he was 54 years old. For years, Nigeria has been attempting to recover his money, but companies linked to the Abacha family have gone to court to prevent repatriation.
Abacha ruled Nigeria following a military coup in 1993. His son Ibrahim Sani Abacha died in a plane crash in 1996. Another son, Mohammed Sani Abacha, who is also named in the complaint, continues to reside in Nigeria. In January, the country's Supreme Court ordered Mohammed's arrest to face charges of theft from the government.
According to Transparency International, Abacha looted between $3 billion and $5 billion of public money during his five years ruling Africa's top oil producer, Reuters reported.
The news agency noted that the Justice Department filed a lawsuit in November seeking the recovery of money that had been identified in overseas bank accounts. On Wednesday, the lawsuit was unsealed by a judge in Washington, D.C., and in the United Kingdom through litigation.
© Copyright IBTimes 2023. All rights reserved.