US Military Contractors Accused Of Breaking Labor Laws By Former Role Players Of Middle Eastern Origin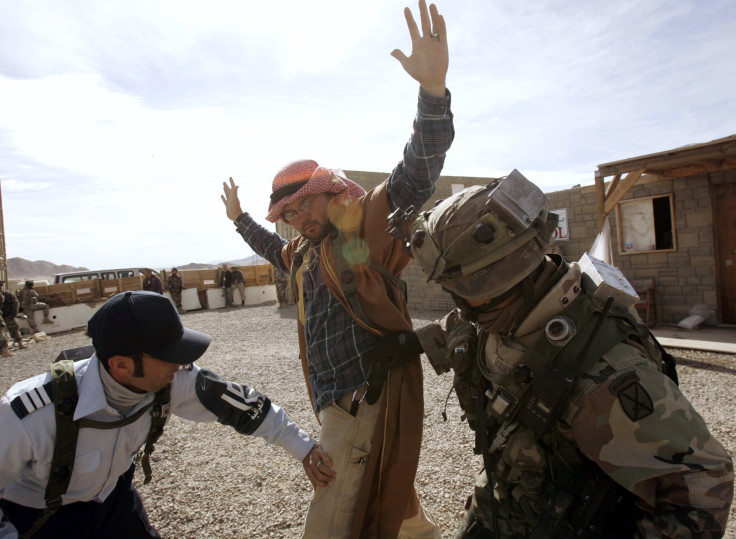 Three military contractors are accused of stealing pay from a group of actors of Middle Eastern descent, hired to "role-play" scenarios in Iraq and Afghanistan on a training base in California's Mojave Desert. During different periods between 2008 and 2014, the 18 men say they were deprived of mandatory overtime pay and adequate meal and rest breaks, according to a federal lawsuit filed earlier this week.
The men say they worked 16- to 19-day rotations at the Fort Irwin National Training Center and were not permitted to leave during that time. To help prepare soldiers for deployment abroad, the base features villages that are "created to look like real villages from Iraq, Afghanistan or other Middle Eastern countries and have attributes such as mosques, traffic circles and many more," according to the lawsuit. "The role players fill the villages and the terrain and act out the roles of the natives inhabiting the villages."
The mock towns had no running water or electricity, according to the lawsuit. It also says workers' sleeping facilities were inadequate: "They had no air conditioning or heating capabilities, and as such, employees suffered through the extreme temperatures of that region."
During rotations, role-players were in character 24 hours a day, workers allege. The actors were allowed to sleep during the night but were frequently interrupted by role-playing scenarios and did not receive more than 5 hours of uninterrupted sleep time, according to the lawsuit.
The suit accuses the group of contractors — Calnet Inc., Acclaim Technical Services and Parsons Government Services — of withholding mandatory overtime pay from the actors. Although workers were required to "be in role for 24 hours a day," they say they were only compensated for working between 12 and 13 hours a day.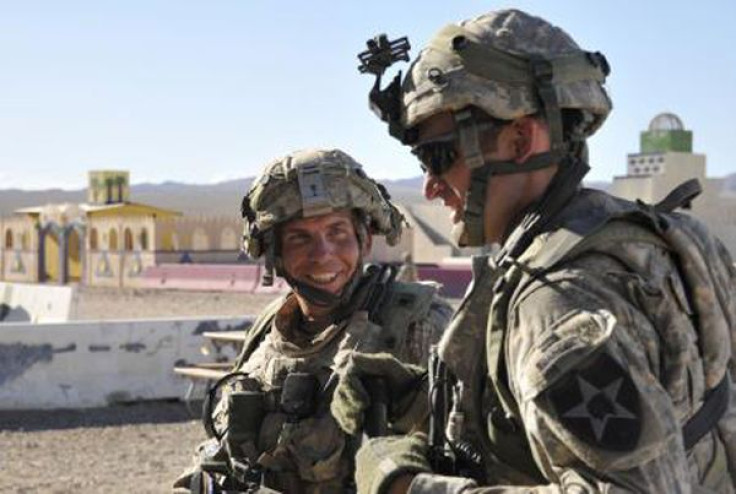 Federal law requires employers to pay most workers time-and-half for every hour worked more than 40 in a week. California's stricter law requires employees who work more than 12 hours in one day to be compensated twice the regular pay rate for such work.
The lawsuit also says the grueling work schedule violated state laws that require meal and rest breaks and accuses the companies of failing to provide accurate wage statements to workers.
Calnet and Acclaim did not respond to requests for comment. Parsons declined to comment.
It's not the first time military contractors have faced allegations of labor abuse at Fort Irwin. In 2011, the U.S. Department of Labor announced it had recovered more than $1 million in unpaid overtime for 865 role-playing actors from Calnet and two subcontractors, Acclaim and McNeil Technologies. That investigation covered a period from October 2008 and October 2010.
"On-call time becomes compensable under the [Fair Labor Standards Act] when the on-call conditions are so restrictive or the calls to duty so frequent that the employee cannot effectively use on-call for personal purposes," the Labor Department noted at the time.
Parsons and Acclaim are also the targets of a separate lawsuit filed last March by a former actor at Fort Irwin on behalf of other affected workers, demanding compensation for unpaid work. Earlier this month, Parsons filed a motion for summary judgment, asking a judge to rule in its favor.
In the motion, the contractor argued it did not violate federal law, which it says does not require it to "pay for time that role-players spend sleeping." It also said that California's labor laws do not apply because "California has no authority to regulate the [U.S.] Army's preparation for war."
© Copyright IBTimes 2023. All rights reserved.
FOLLOW MORE IBT NEWS ON THE BELOW CHANNELS