As US Oil Industry Jobs Decline, Undergraduates Are Ditching Petroleum Engineering Degrees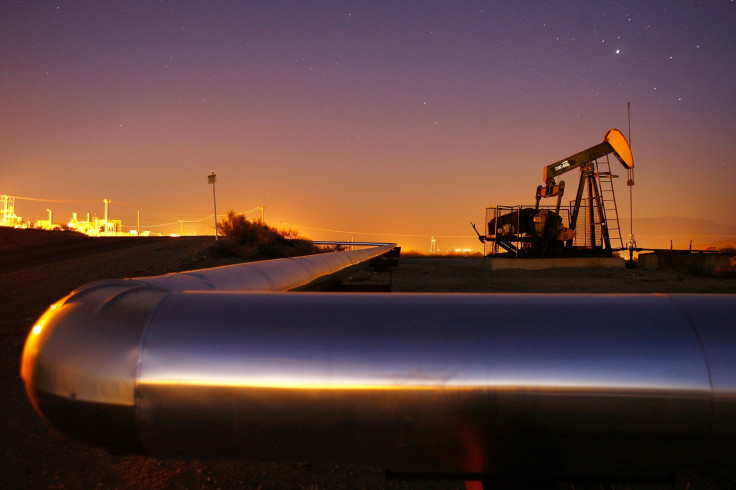 Nick Marcello had planned to work in the U.S. oil industry upon his graduation from the University of Alaska in Fairbanks next year. But then oil prices began to tumble, and his friends started losing their jobs on Alaska's oil fields as companies cut spending and canceled projects.
So last semester Marcello changed his major from petroleum engineering to mechanical engineering, a field he said offers more diverse and stable work. Several of his classmates made a similar switch, opting to study fields they considered less vulnerable to oil's ups and downs.
"There's not really any [oil] jobs or people hiring right now," said Marcello, 30. He figured by the time the market does rebound, the first people hired back will be the recently laid-off workers, not fresh college graduates.
Marcello enrolled in the petroleum engineering program after serving for six years in the U.S. Army as a petroleum specialist, a job that included refueling helicopters and testing fuel supplies during tours in Iraq. Now he said he's hoping to land a summer internship with the Army Corps of Engineers, a public engineering and construction agency with projects across Alaska and the U.S.
"I just didn't feel comfortable going into the oil and gas industry," he said. "There's a lot more stuff you can do with mechanical than you can with petroleum engineering."
Nationwide, petroleum engineering programs are losing students as the industry sheds thousands of jobs and dozens of companies file for bankruptcy. Younger adults who once expected to land high-paying oil and gas jobs right out of school are reevaluating their options as the U.S. energy boom careens toward a bust. Along with falling enrollment, academic institutions in energy-rich states have seen research dollars decline as private companies and state agencies curtail funding for innovation and exploration.
High oil prices in the last decade helped drive an explosion of hydraulic fracturing, or fracking, across America's shale oil and gas fields. Crude output rose by nearly 90 percent from 2007 to 2015, averaging about 9.4 million barrels a day last year, the U.S. Energy Information Administration estimated.
But all that oil production also spurred a global supply glut, as other producers — namely Saudi Arabia — increased their own output to maintain market share. The growth in global demand for oil, meanwhile, has slowed, furthering fears of an oversupply. U.S. oil prices plunged more than 70 percent from their June 2014 peak of $105 a barrel to less than $27 a barrel in January, although prices have rebounded recently, rising to $40 a barrel Thursday.
As oil and gas companies slash billions of dollars from their budgets, the number of U.S. workers employed in oil and gas extraction and support activities dropped by nearly 100,000 people between October 2014 and January 2016, U.S. Bureau of Labor Statistics data show.
"The job situation has changed radically," said Tom Edgar, who directs the Energy Institute at the University of Texas in Austin. "When companies are laying off people, they're not hiring the graduates. It's pretty clear that that's one of the early signs of stress in the situation."
In Texas, the top oil-producing state, exploration and production companies have shed at least 60,000 positions since December 2014, the Texas Alliance of Energy Producers estimated in late January. That's about one-fifth of those companies' workforce in the state.
Edgar said many of the lost jobs could come back quickly as soon as oil prices recover and U.S. drillers head back to the oil patch. For incoming freshmen in particular, the oil market could look drastically different by the time they graduate in four to five years. But many prospective students can't see beyond the near-term gloom, he said.
The University of Texas' petroleum engineering program, ranked among the top in the nation, drew less than half the typical number of applications for the 90-some seats in its freshman class this academic year. The program had only 700 applications, down from about 1,500 applications in a normal year, the Austin American-Statesman newspaper reported.
"If you're talking to a bunch of high school seniors about, 'Will I get a job when I graduate?' The answer is, well, no," Edgar said. "Right now it's not nearly as hot as it once was."
Just north of Texas, in Oklahoma, similar fears are gripping the undergraduate class at the University of Oklahoma in Norman. The number of students majoring in petroleum engineering fell by 20 percent in the 2015-2016 calendar year to less than 1,100 people, said Mike Stice, dean of OU's Mewbourne College of Earth and Energy.
"We're seeing people dropping out as we speak," Stice said. "Petroleum engineering is our [highest-]paying job out of the University of Oklahoma. Those kids that found that to be their only motivator, they're the first ones to go."
Other students, however, are staying the course, banking on the market recovering.
Marcello's classmate Josh McNeal, a petroleum engineering student at the University of Alaska, said the gloomy oil market hasn't deterred his goal to work in the oil patch as a production engineer. The 21-year-old junior is president of the school's Society of Petroleum Engineering chapter. He said he often talks with younger students who are shaken by the job cuts piling up across the industry.
"It makes me a little nervous too," McNeal said. "But I just always keep telling myself that the world is going to consistently need energy, and this isn't the first downturn that the industry has gone through. There's almost a year and a half until I graduate, so a lot can happen."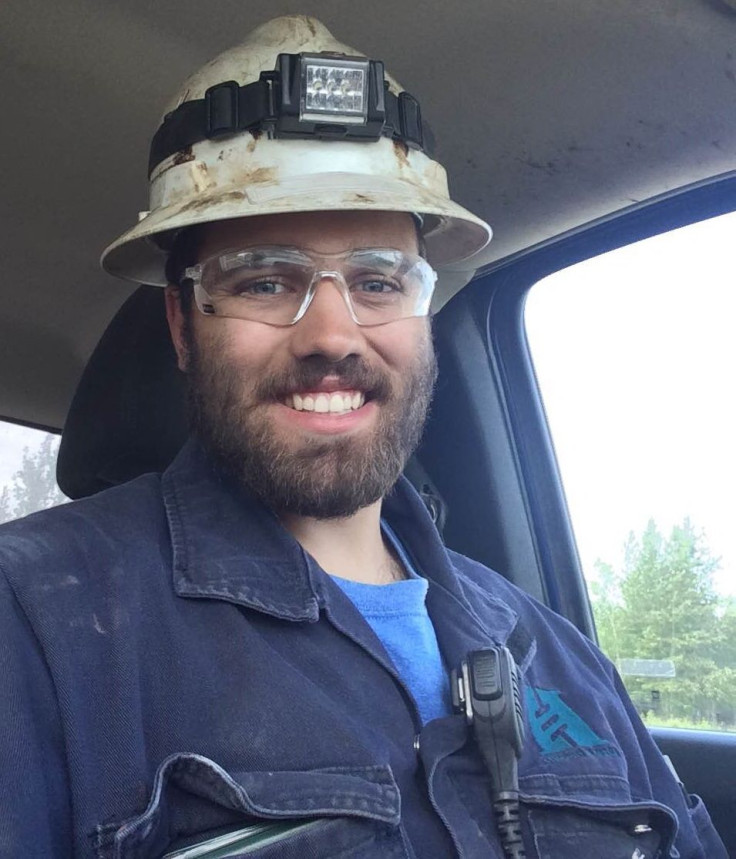 McNeal said he first became interested in the oil industry around five years ago. He was working in Alaska as a fishing guide during high school, and all of his neighbors worked for ConocoPhillips, the largest oil producer in the state. He decided to enter directly into UAF's petroleum engineering program and has since landed summer internships with Hilcorp, a large exploration firm that operates in Alaska's North Slope and Cooks Inlet.
The college junior said he has a few backup plans in mind if he can't find a job in the private oil and gas sector next year. He has considered getting a master's degree in engineering management from the French Petroleum Institute near Paris. Or he might apply for public sector jobs with Alaska's transportation or natural resources departments, which hire petroleum engineers.
"I'm a fishing guide, and I also mush dogs. So there's always a potential to do that and wait for the industry to roll around," he said. "But if the price goes up, then I'm going straight to work [in oil]."
For Marcello, the wait-and-see approach common to the oil industry was ultimately too much of a turnoff.
"It's like a roller coaster: You have a job, then you don't," he said. "I don't want to play that game."
© Copyright IBTimes 2023. All rights reserved.