US Open Champion Reveals How He Beat Tiger Woods
KEY POINTS
Michael Campbell beat Tiger Woods at the 2005 US Open championship
Campbell was performing well heading into the said tournament
The Kiwi golfer insists his win over Woods wasn't underwhelming
PGA Tour winner Michael Campbell had a lot of interesting things to say as he looked back at one of the greatest achievements of his career.
In a recent exclusive interview with Golf Australia's John Huggan, Campbell revealed his real thoughts about the controversial 2005 US Open championship.
It can be recalled that Cambell beat Tiger Woods at the famed PGA Tour tournament, and after nearly 16 years, the man himself unfolded the truth behind the prestigious accolade.
According to the 51-year-old, he came in having learned the "golden nugget" in his swing. However, it was the series of remarkable performances heading into the tournament that led him to exceed the legend.
"I was comfortable and relaxed the whole week," Campbell revealed. "I was hitting a lot of fairways and greens. And a long Wednesday session on the practice green at Pine Needles with my coach, Jonathan Yarwood, sorted my putting."
"One more thing made the difference, I played a practice round with Vijay Singh," he continued. "My bunker play was terrible. My shots were coming out with no spin. So he gave me a lesson. And over the four rounds, I got up and down six times and holed-out once. Now I wish I could remember what he told me (laughs)."
"The best part of it all was that it came down to me and Tiger. He was playing ahead of me in the final round so I was able to watch and listen to what he was doing. I loved that I was matching him shot for shot. I'm still proud of how I handled the pressure."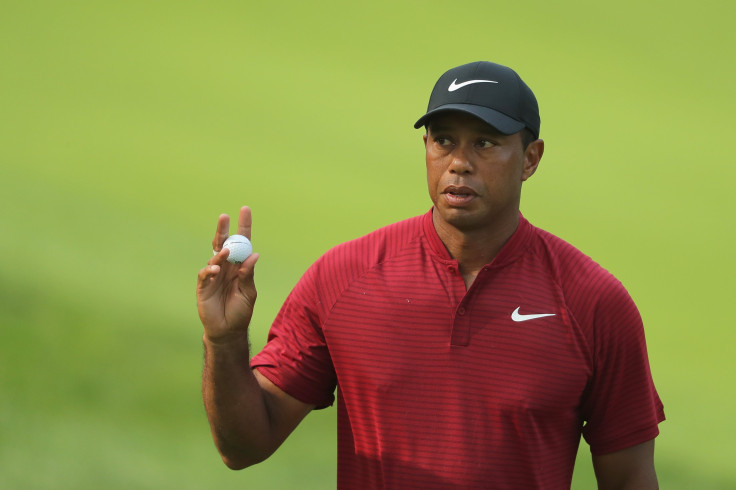 After beating Woods, Campbell also recalled the short but unforgettable encounter with the 15-time major champion.
Shockingly, the pair met inside a restroom. But it took "a few seconds" before Woods acknowledged Campbell's win.
"I was washing my face after signing my card," Campbell remembered. "I was a bit overwhelmed and I was feeling a bit emotional. He (Woods) came out of a cubicle and was washing his hands at the next sink. He didn't say anything. Then he walked away. That struck me as odd. We weren't great mates. But we had played together a few times. So we knew each other."
"A few seconds later he was back though, 'Well done Michael,' he said. That was nice, to get that acknowledgment," he added.
Though Campbell clearly won the 2005 US Open title, Golf Digest's E. Michael Johnson described him as an "underwhelming" champ in an article he wrote in 2018.
In September last year, the publication decided to put it out again and Campbell came up with a witty response.
Re-addressing the said issue, Campbell insists that to him, it was never an "underwhelming" achievement.
"Maybe the writer didn't do enough homework," he guessed. "I went head-to-head with Tiger. And the writer clearly had no idea about what I had achieved away from the PGA Tour. Underwhelming? I don't think so."
© Copyright IBTimes 2022. All rights reserved.
FOLLOW MORE IBT NEWS ON THE BELOW CHANNELS