The US Open Uncovered: The Numbers Behind Tennis' Most Lucrative Event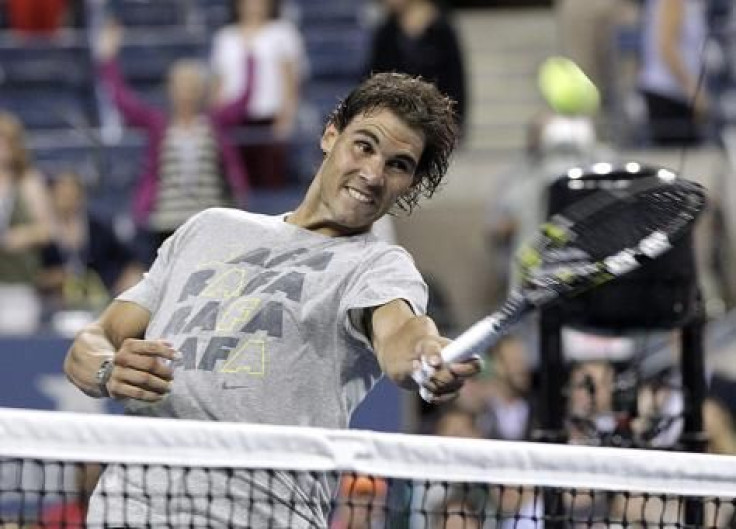 At last year's U.S. Open, Scotsman Andy Murray captured his first-ever Grand Slam tournament, beating Novak Djokovic three sets to two. In doing so, he pocketed $1.9 million, with Djokovic getting $950,000. This year the winner should expect to receive a whopping $2.6 million, and while it's not the biggest prize in tennis, the U.S. Open generates by far the biggest income for its host city, New York.
This year the Flushing Meadows event is expected to generate in excess of $740 million for the local economy, with more than 700,000 spectators due to arrive over the next two weeks. That figure pales in comparison to the quadrennial mega-events of the Olympics and the soccer World Cup, which both generate billions but can also cost billions to host.
According to the U.S. Tennis Association, the annual tourney in Flushing Meadows racks up huge earnings largely because of its close proximity to New York City, where many of the tennis tourists will stay and visit before and after the main event.
The next Super Bowl, which will be played at northern New Jersey's MetLife stadium in February, will generate something in the vicinity of $430 million for the local New Jersey and New York City economies.
But the flow of money doesn't stop there. The tournament wouldn't be possible if not for the huge corporate sponsorship deals involved. For example, JPMorgan Chase & Co. (NYSE:JPM), the longtime sponsor of the U.S. Open, made a deal in 2007 for $90 million over six years, or $15 million per year. The deal is the biggest sponsorship amount in tennis, eclipsing Sony Ericsson's (NASDAQ:ERIC) $88 million deal to cover the WTA tour.
Other corporate sponsors that help pad the tournament's $32,204,000 prize fund include Time Warner Cable Inc. (NYSE:TWC), American Express Company (NYSE:AXP), IBM Corp. (NYSE:IBM) and Heineken NV (OTCMKTS:HINKY).
In contrast, in 1991, when Stefan Edberg collected $400,000 in prize money, more than $145 million was pumped into the economy. The huge increase is due in part to the rise of the global tennis superstar, namely Roger Federer, Rafael Nadal, Novak Djokovic and the Williams sisters, who all have multimillion-dollar contracts with top sports brands and other products.
The only shock so far this week has been Venus Williams' exit in the second round to China's Zheng Jie, which marks the third year in a row where she hasn't even made it to the quarter-finals. However, the seven-time singles grand slam champion will still receive $52,000 for getting that far. That shouldn't add too much to her near-$30 million in career earnings, which is eclipsed by sister Serena, who has collected nearly $45 million to date.
By comparison, Roger Federer, who is now winding down his career, has won $76.5 million in prize money and has a net worth of about $180 million.
Want to be there in person to see one of the finals next week? Tickets are already changing hands for anything between $130 and $8,000.
© Copyright IBTimes 2022. All rights reserved.
FOLLOW MORE IBT NEWS ON THE BELOW CHANNELS