U.S. Planning Military Intervention in Syria: Arabic Paper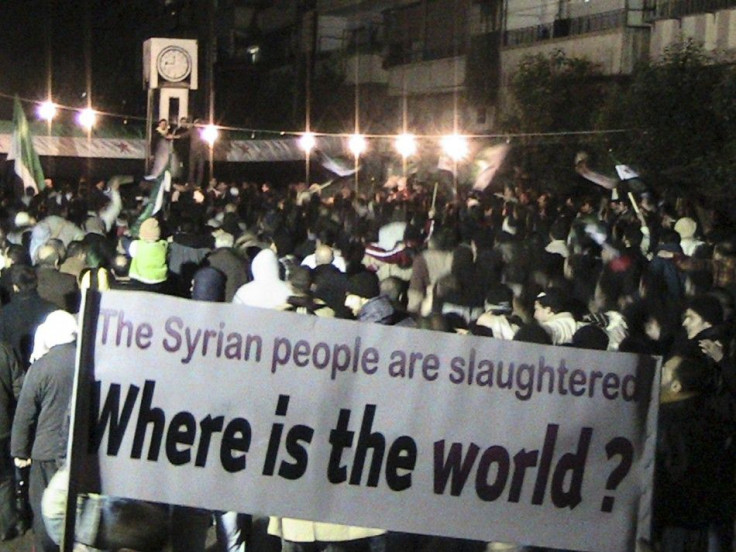 The United States is preparing to intervene in Syria in the absence of United Nations approval according to a Pan-Arab newspaper.
The Asharq Al-Awsat publication reported over the weekend that an unnamed source in the U.S. military informed it that the Pentagon is planning to intervene in Syria as President Bashar al-Assad's brutal crackdown against demonstrations continues unabated.
The paper noted that an entry into Syria would be based on NATO's 1998 plan to intervene in Kosovo after the UN Security Council failed to pass a resolution demanding that the Yugoslav government cease its killing of civilians there. (At that time Russia vetoed the resolution, while China abstained, a scenario similar to what happened recently in the UN regarding Assad and Syria).
"The source said the scenario begins with the establishment of a secure zone to provide shelter for Syrian refugees near the border with Turkey and provision of humanitarian aid to all Syrians, first, through the International Red Cross and, then, through NATO forces that will move in from Turkey," Asharq Al-Awsat stated.
"The source added that the Pentagon does not expect Russia and China to shift from their support to the regime of Syrian President Bashar al-Assad but the scenario depends on the two states' approval to provide humanitarian aid 'to the entire Syrian people,' achieve ceasefire 'between all parties', in a reference to the armed Syrian opposition, dispatch a special envoy from the United Nations to 'study the situation in Syria and submit a report to the Security Council,' and send international observers."
Moreover, the alleged plan would not involve sending land troops into Syria given the formidable power of the Syrian armed forces, particularly the Syrian Air Force, the paper reported.
"The source added that the scenario paves the way for the declaration of an air exclusion zone modeled on the Kosovo plan and on the air exclusion zone that was imposed in Iraq before the overthrow of the regime of former Iraqi President Saddam Hussein," the paper noted.
In addition, such a campaign would avoid direct air confrontations with the Syrian Air Force
However, the U.S. government has not officially stated any such plans in Syria – indeed, an intervention like this would alarm not only Russia and China, but even some western allies.
President Barack Obama has unleashed harsh language on Assad and his regime's brutality against protesters, but stopped short of advocating military intervention there.
It is time to stop the killing of Syrian citizens by their own government, Obama said, adding it is absolutely imperative for the international community to rally and send a clear message to President Assad that it is time for a transition. It is time for that regime to move on.
At least 7,000 people have died in Syria since the revolt erupted last March.
© Copyright IBTimes 2023. All rights reserved.