US Productivity Suggests Economy Can Grow 'Without The Threat Of Inflation'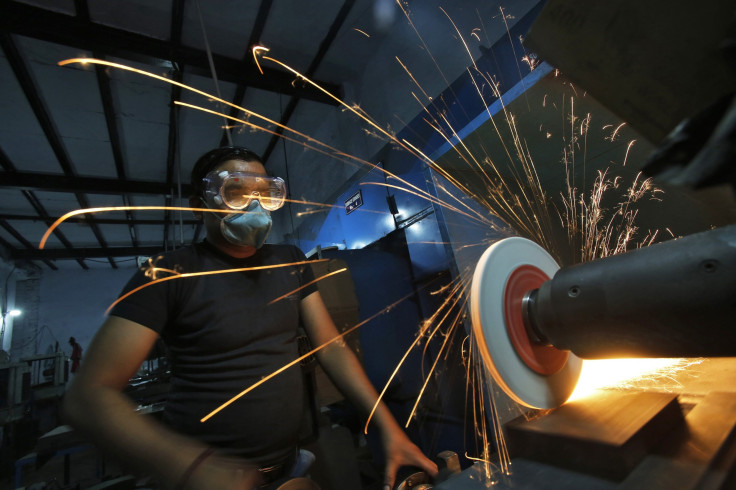 U.S. worker productivity rose at a faster-than-forecast pace in the July-September quarter, another positive sign that the economy is experiencing a broad recovery -- one that could lead to wage increases for workers.
Productivity, or the U.S. economy's output per hour of work, increased at a 2.0 percent annual rate during the third quarter as output increased 4.4 percent and hours worked increased 2.3 percent, the U.S. Bureau of Labor Statistics reported Thursday.
Higher productivity is a sign of economic growth that often leads to higher wages for employees and increased profits for companies. But it can also trigger inflation. The Commerce Department said last week that the price index for personal consumption expenditures rose 1.4 percent in September from a year earlier. That puts inflation still below the Fed's 2 percent target. A figure above 2 percent would trigger the Fed to take action against rising inflation by hiking interest rates.
"The numbers are projecting that the U.S. economy can grow without the threat of inflation. I think that's very key," said Peter Cardillo, chief market economist at Rockwell Global Capital.
Although the Bureau of Labor Statistics' preliminary 2 percent reading on productivity rose more than forecast, the pace of growth during the July-September period was slower than the previous quarter's revised 2.9 percent annual rate. Analysts had expected productivity to rise 1.5 percent in the third quarter, according to Reuters data.
Next up for economists is Friday's Labor Department monthly jobs report for October. The report is expected to show U.S. employers added 235,000 jobs in October, compared with 248,000 in September. Economists expect the unemployment rate to remain unchanged at 5.9 percent.
© Copyright IBTimes 2023. All rights reserved.