U.S. proposes relaxed rules to boost export sales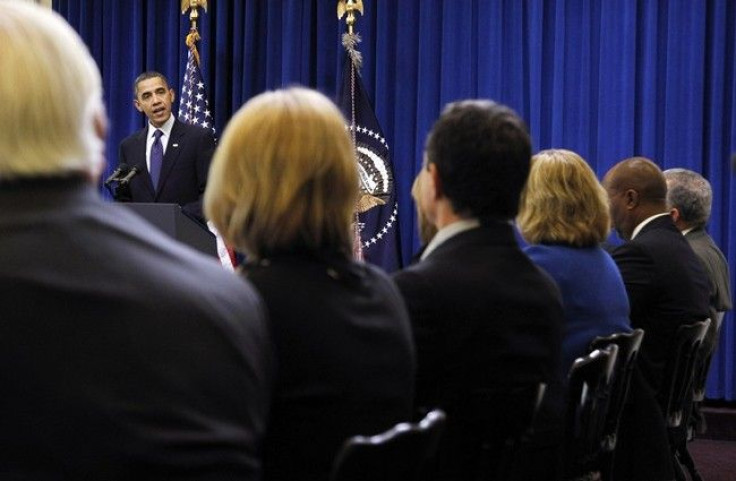 The Obama administration is seeking to give its allies and U.S. exporters a boost, proposing new rules that will ease trade in items that could prove to be security risks if they fell into the wrong hands.
The White House is currently attempting to double U.S. exports over the next five years, as part of a goal set earlier this year by President Obama.
We're on track to meet it, Obama said last week, noting exports were up 18 percent over the last year.
Several parallel efforts by theaAdministration are already underway to make the goal a reality - such as pursuing new free trade agreements including the latest with South Korea, efforts by the President to sell our exports to India during a recent trip and promoting greater cooperation with Russia.
The latest initiative delves into the details of individual products which the U.S. places strict controls on, such as licensing policies that will apply to them.
Obama addressed high-tech U.S. companies that make products with national security implications on Thursday, saying a reform in the country's export control system will help them stay competitive even as we better protect our national security interests.
The administration's proposal on Tuesday applied new policies to one category of products as an example - the Tanks and Military Vehicles category.
In that one category, about three-quarters of products previously subjected to stricter controls will be shifted to a more flexible list, and many are expected to fall off the list altogether, Obama said.
The proposal is now open for public comment over the next two months. Obama said we want input from businesses, from Congress and from our allies as we complete this reform.
The head of a U.S. aerospace industry group was pleased. Jim Albaugh, president and CEO of Boeing Commercial Airplanes and chairman of the Aerospace Industries Association said his group welcomed the administration's continued interest and attention on streamlining and strengthening the U.S. export control process.
The industry exported $81 billion in 2010, according to the AIA.
This week, the process of revising two lists of products were begun. Those are the U.S. Munitions List (USML) and the Commerce Control List (CCL).
The Administration has an aggressive schedule to complete its rewrite of the entire USML in 2011, the White House said.
The current USML list uses criteria that subject essentially commercial technology to the highest level of scrutiny and control, said AIA President and CEO Marion Blakey. This needlessly delays approvals for exports going to our battlefield allies as well as our closest business partners overseas.
The White House said various agencies within the President's control have been reviewing the system since a plan for reform was first announced in August of 2009.
The review was ordered to ensure that the system, designed for a bipolar world of the Cold War era, is updated to address the threats we face today and the changing economic and technological landscape.
The specific approach to the new lists will be to structure them as a positive list, meaning that controlled items are described using objective criteria with technical parameters such as horsepower or microns, the White House said. That's in contrast to the current broad, open-ended, subjective, generic, or design intent-based criteria.
Doing this will end most jurisdictional disputes and ambiguities that hinder our current system, the White House said.
Items on the USML will be categorized, in order of the highest security, as critical, substantial, or significant. Licenses will be required in the highest tier, while many second tier items will have licenses exempted for allies and partners, while less sensitive items may not require a license in some cases.
Reexport of those items will be restricted to prevent their diversion to unauthorized destinations.
Sanctions will remain in place toward specific countries such as Iran and Cuba and prohibited uses or individuals.
© Copyright IBTimes 2023. All rights reserved.