US-Russia War? Moscow's Increasing Military Activity Forcing US To Reshape Budget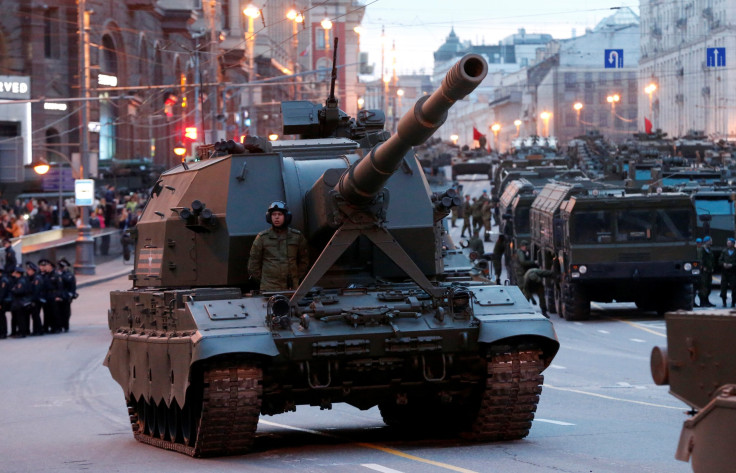 Top U.S. military officials said they have started reshaping the country's budget plans amid the growing threat from Russia as the latter continues to increase its military activities around the world. In interviews late Saturday, Air Force Secretary Deborah James, Chief of Naval Operations Admiral John Richardson and Pentagon chief arms buyer Frank Kendall expressed their concerns over Moscow's increasingly aggressive behavior.
"Russia is the No. 1 threat to the United States. We have a number of threats that we're dealing with, but Russia could be, because of the nuclear aspect, an existential threat to the United States," James told Reuters in an interview at the annual Reagan National Defense Forum.
The comments came as Pentagon finalized a classified security assessment for President-elect Donald Trump, who has vowed to ramp up U.S. defense spending and also build closer ties with Russian President Vladimir Putin.
Before Trump takes office in January, Russia could launch more offensives in Ukraine and Syria, forcing President Barack Obama to respond before he hands over power on Jan. 20, several European diplomats reportedly believe.
While talking about the U.S. policy's focus on Russia, Kendall said: "Their behavior has caused us ... to rethink the balance of capabilities that we're going to need."
Defense officials believe the focus for the fiscal 2018 budget must be more on cyber security, space, nuclear capabilities and missile defense, where Russia has developed new capabilities in recent years. Pentagon officials have already completed their requests for the fiscal 2018 budget. However, it is likely to be reworked once Trump takes office and officials expect the new budget to be submitted in April at the earliest.
In the interview Saturday, Richardson pointed at Russia's increased naval activities around the globe, including its unprecedented deployment of a carrier strike group to the Mediterranean, the firing of missiles from ships in the Caspian Sea, increased submarine activities in the north Atlantic, and a growing naval presence in the Pacific.
Tensions between U.S. and Russia have risen in recent years, with the two nations suspending talks over naval activities after Russia's annexation of the Crimea region of Ukraine in 2014.
"More communication with Russia would be a valuable thing," Richardson said, noting that he had regular contact with his counterpart in China, but not with those in Russia or Iran.
He also expressed concern over a report by Norwegian Defense Minister Ine Eriksen Soereide that stated Russia now had the ability to cut off fuel supply routes to Europe through its activities in the Arctic region.
© Copyright IBTimes 2023. All rights reserved.
FOLLOW MORE IBT NEWS ON THE BELOW CHANNELS