Donald Trump And Russia: Will Putin-US Relations Get Better Or Worse If Trump Wins?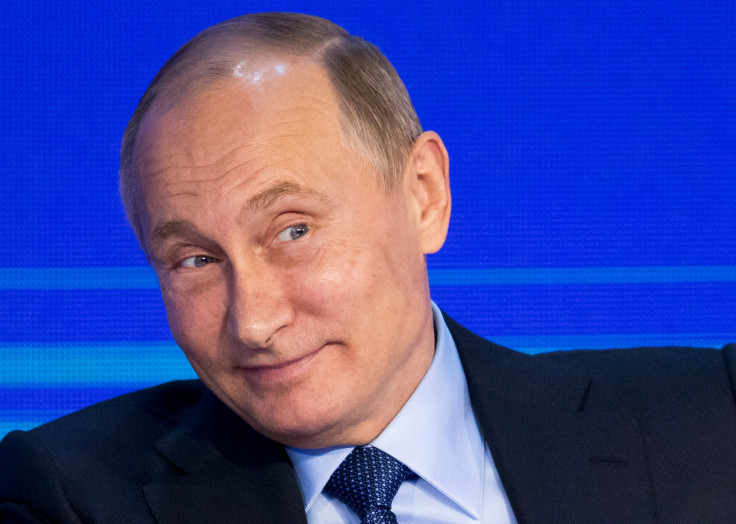 During one of the tensest periods of Western-Russian relations since the Cold War, Donald Trump, a candidate who often praised Russian President Vladimir Putin throughout his campaign, will likely be the next president of the United States.
Trump's relationship with Putin was a highlight of the presidential race. While never outright announcing himself as "pro-Russian," he continually hinted at a potential friendship between the two leaders. As far back as 2011, Trump speculated as to whether Putin would be his "new best friend" before bringing one of his signature beauty pageants to Moscow. Since then, he has described his relationship with Putin in various ways, often remarking that a good relationship with Russia was a positive development for the U.S.
Putin has returned the favor. In response to Trump stating his belief that the two leaders would "get along very well," Putin last December called Trump "a bright and talented person without any doubt" and "an outstanding and talented personality." When Trump readily accepted the praise and sent further compliments to the Russian president, he received criticism both from his opponents and within his own party. Trump claimed they were "jealous."
Trump's ascension to the highest office in the U.S. means his relationship with Putin now has global consequences. Trump has defended Russia's politics and even declared support for Putin's foreign policy in the past. When MSNBC's Joe Scarborough accused Putin of ordering the killings of journalists, Trump called Putin "a leader." He's also suggested the two countries could work together on fighting terror and acknowledged Syrian President Bashar al-Assad's war against the Islamic State group in Syria, where he says Assad and Putin "outplayed" his opponent, former Secretary of State Hillary Clinton.
Trump's victory comes at a crucial time for Russia. The country has undergone a massive military buildup in the past few years. Since annexing the former Ukrainian territory of Crimea and supporting separatist movements in Ukraine, Moscow's policies have raised serious concern among European nations. NATO, of which the U.S. is by far the biggest financial contributor, represents the strongest Western buffer to Russian military might. Trump has called the international military alliance "obsolete." As Russia asserts itself as a world power, having Trump as an ally would be invaluable.
Clinton and her supporters have accused Trump of using Russian support to influence the election. Many U.S. politicians and security officials believe Russia was behind WikiLeak's massive spill of private information belonging to the Democratic Party including Hillary Clinton's deleted E-mails. The leaks were conveniently timed in the days leading up to the election.
"We have never in the history of our country been in a situation where an adversary, a foreign power, is working so hard to influence the outcome of the election," Clinton said Oct. 9 during the second presidential debate.
"And believe me, they're not doing it to get me elected. They're doing it to try to influence the election for Donald Trump," she added.
© Copyright IBTimes 2023. All rights reserved.