US War With Russia? United States Army Sends Massive Ammo Shipment To Europe As Moscow Military Expansion Concerns NATO, EU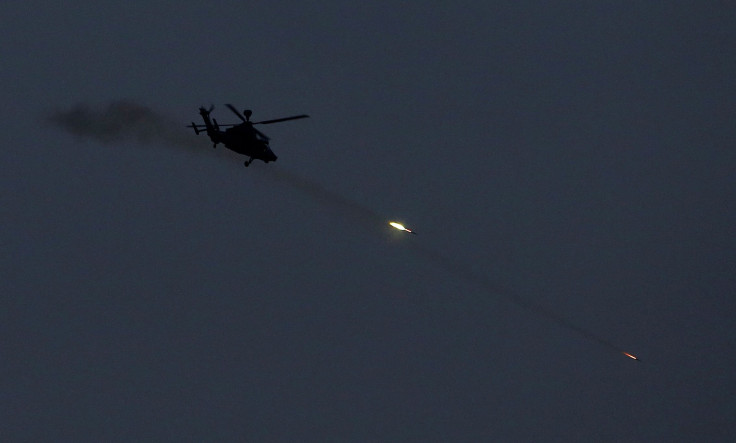 The U.S. army sent its largest shipment of ammunition to Europe in two decades last month, as NATO allies attempt to bolster their forces against what they perceive as Russian aggression in the region.
The shipment arrived Oct. 29 in Germany and will be used to reinforce both allied European militaries as well as U.S. forces stationed in the area. The ammunition would be stored for "deterrence" according to Lt. Gen. Ben Hodges, who also emphasized the significance of German coordination and support in the operation.
The news, which was reported Tuesday by the U.S. Army, came the same day as German Defense Minister Ursula von der Leyen called for a massive expansion of the European Union's military forces in response to an escalating arms race between Russia and NATO forces.
"We have seen an enormous modernization drive by NATO over the past three years because of the Kremlin's behavior," she told a security conference hosted by the conservative Christian Democratic Union of Germany.
"That was correct and important, but I believe that we must invest at least the same energy into a modernization of the European security and defense union."
The E.U. and NATO share 22 common members, including Germany, Poland and Sweden. These countries along with others have expressed their concern over Russian military expansion since the annexation of the former Ukrainian territory of Crimea in 2014 and support for pro-Russia separatists in Ukraine.
Ukraine is neither a member of the E.U. nor NATO.
In response to Russia moving nuclear-capable missiles to its Baltic fleet, the U.S. pushed last month for members to commit to the largest mobilization of the international military alliance since the Cold War. The U.S., which is by far NATO's largest financial contributor, has also urged European countries to expand their own militaries. E.U. defense ministers will meet next week in Brussels over military coordination and will hold a more comprehensive meeting in December.
Moscow is at odds with the West in major areas of foreign policy, including conflicts in Syria and Ukraine. Russia has accused the U.S. and NATO of sabotaging bilateral relations and threatening its national security by installing missile systems near its European borders.
© Copyright IBTimes 2023. All rights reserved.