US To Ship 2,000 Anti-Tank Missiles To Iraq To Help Fight ISIS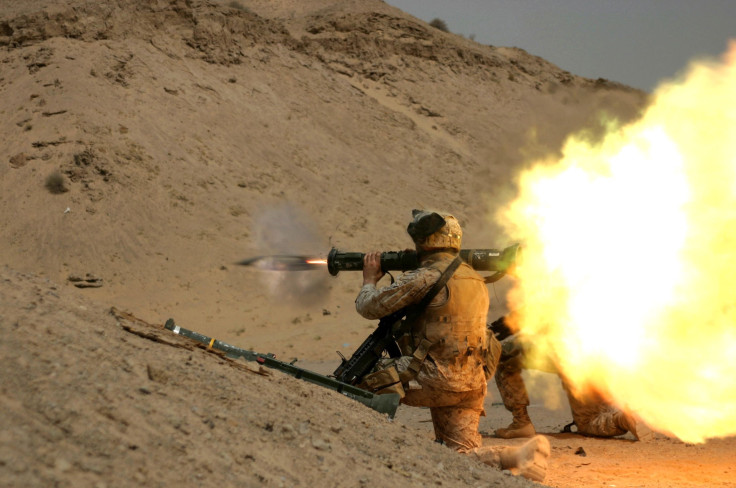 The United States has agreed to provide 2,000 anti-tank missiles to Iraq in order to help the country fight the Islamic State group, a senior U.S. State Department official said Monday. The announcement followed Iraqi Prime Minister Haider al-Abadi's confession that Iraqi security forces lost thousands of Humvee armored vehicles when ISIS overran the country's northern city of Mosul in June last year.
"When Prime Minister [Haider] al-Abadi was in Washington [in mid-April 2015], we concluded in agreement to ship 2,000 AT4 anti-tank systems to Iraq, and the first launch of those rockets, those systems got in place just this past week," Brett H. McGurk, deputy special presidential envoy to the global coalition to counter ISIS, said in a statement.
The missiles, which were launched for the first time last week, have been successful in shutting down suicide Vehicle-Borne Improvised Explosive Devices (VBIED), Sputnik News reported.
"The suicide VBIEDs is the main tactic right now that ISIL is using. They use them to quite devastating effect. Iraqi forces in the field have to have anti-tank capabilities, and that is something that our military colleagues have been working to address," McGurk said.
The move comes in the backdrop of ISIS' increasing offensive in Iraq and Syria where it captured major cities. The Sunni extremist group seized Palmyra, one of Syria's most ancient cities, on May 20, after days of fighting with the Syrian army forces. According to U.K.-based Syrian Observatory for Human Rights (SOHR), ISIS now holds half of Syrian territory.
On May 17, ISIS claimed that it had taken full control of the western Iraqi city of Ramadi, located about 70 miles west of Baghdad. Many Iraqi security forces were reportedly killed in the battle and many more fled the city, leaving behind significant amount of weapons, including Humvee vehicles.
On Sunday, al-Abadi admitted that Iraq lost 2,300 Humvees in Mosul, one of which was used in a recent suicide bombing at an army base near Baghdad that killed at least 45 people.
© Copyright IBTimes 2023. All rights reserved.