US Start-Up Says Its Electric Drone Has Longer Flight Time On Single Charge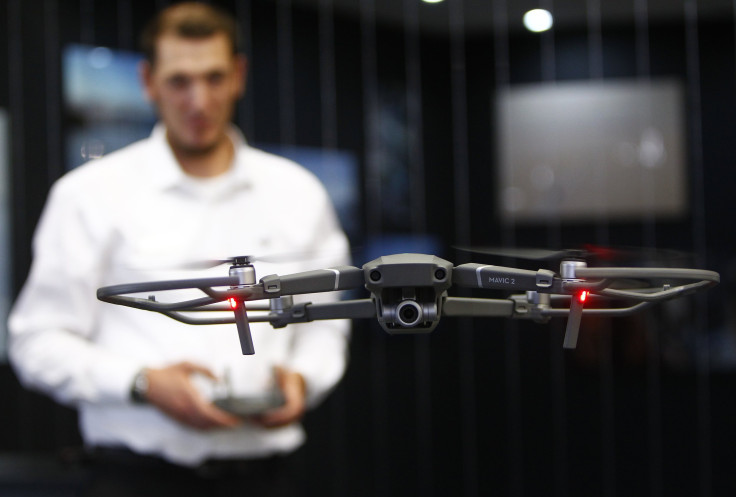 U.S. start-up Impossible Aerospace said on Monday the first of its fully electric quadcopters, which can fly up to two hours on a single charge, nearly five times that of its closest competitors, will be delivered to customers later this year.
Founded by former Tesla Inc battery module design engineer Spencer Gore in 2016, the Sunnyvale, California-based firm said it also raised $9.4 million in a Series A round led by venture capital firm Bessemer Venture Partners.
This brings Impossible Aerospace's total funding to $11 million, with new investor Airbus Ventures and returning investor Eclipse Ventures also participating in the latest round.
Impossible Aerospace, whose competitors include Chinese drone maker DJI, claims the battery life of its US-1 drone outperforms other drones available in the market, which have about a 25-minute single-charge flight time.
The US-1, with a 26-inch frame, is capable of flying 90 minutes to two hours on a single charge and can recoup 75 percent of the battery with about 45 minutes of charging time, Gore said.
"The US-1 has been designed with a battery-first approach," he said, allowing it to endure longer flight time.
Gore believes his design can be scaled to all aircraft sizes, potentially allowing larger electric planes to effectively compete with the conventionally fueled counterparts in future.
When it comes to "useful ranges and endurances in future (electric aircraft)... there has to be a new way of thinking about design," Gore said.
Impossible Aerospace expects to deliver the first of its drones, priced at about $7,000 each, without additional accessories, such as the camera, in the fourth quarter of 2018.
The target audience for the drones includes public safety markets, firefighters, police and search and rescue teams such as coastguards. The company did not name who its first customers were.
As part of the funding deal, David Cowan of Bessemer Venture Partners and Greg Reichow of Eclipse Ventures, will join Impossible Aerospace's board, the company said.
Reuters
Reporting by Ankit Ajmera in Bengaluru; Editing by Shailesh Kuber
© Copyright Thomson Reuters 2023. All rights reserved.