US Stock Futures Point To Higher Open Ahead Of Chicago PMI, Consumer Sentiment Index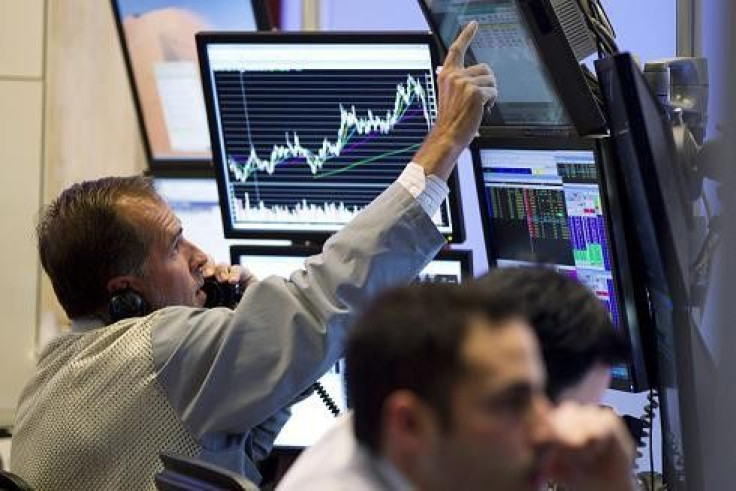 U.S. stock index futures point to a higher open Friday ahead of the publication of the Chicago Purchasing Managers Index, or PMI, and the Thomson Reuters/University of Michigan consumer sentiment index.
Futures on the Dow Jones Industrial Average were up 0.40 percent while futures on the Standard & Poor's 500 Index were up 0.37 percent and those on the Nasdaq 100 Index were up 0.41 percent.
Investors are likely to focus on the Chicago PMI, which determines the economic health of the manufacturing sector in the Chicago region, and is due to be released at 9:45 a.m. EDT.
According to Bloomberg, analysts expect the PMI reading to be at 55.0 for June, down from 58.7 recorded in May, which was its strongest reading since March 2012. In comparison, April's reading was at 49.0 -- its weakest level since September 2009. A reading above 50 indicates expansion.
Investors also will be looking to the Thomson Reuters/University of Michigan consumer sentiment index, which rates the relative level of consumers' expectations about current and future economic conditions, to be reported at 9:55 a.m. EDT on Friday. Analysts polled by Reuters predict that the index will come in at 84.3, up from its preliminary June reading of 82.7.
European markets opened higher Friday, in the wake of comments from U.S. Federal Reserve officials, who on Thursday allayed investors' concerns that the central bank might start winding down its stimulus measures by the year end.
London FTSE 100 was trading up 0.18 percent, Germany's DAX-30 was trading flat and France's CAC-40 was down 0.3 percent. Economic data from Europe showed that U.K's monthly Nationwide Housing Price Index (HPI) rose as expected by 0.3 percent in May, compared to a 0.4 percent rise in April.
Markets cheered the news that euro zone leaders had agreed on a $1.3 billion seven-year budget for the European Union, or EU. EU ministers, on Thursday, also decided on a new plan to battle youth unemployment across the single-currency bloc, and proposed measures to ensure taxpayers' money was not spend on rescuing ailing banks.
Asian markets continued to surge on Friday with Japan's Nikkei ending the day up 3.51 percent while Hong Kong's Hang Seng gained 1.78 percent. China's Shanghai Composite index was up 1.50 percent, South Korea's KOSPI climbed 1.56 percent while Australia's ASX ended down 0.2 percent.
India's BSE Sensex jumped up to end Friday up 2.51 percent on Friday, aided by gains in the rupee, which was trading at 59.42 in the afternoon -- up 1.3 percent from Thursday's close -- and a rally in oil company stocks.
© Copyright IBTimes 2023. All rights reserved.