US Stock Futures Point To Slightly Higher Open As Markets Hope Policy Crisis Over Budget, Debt Ceiling Will End Soon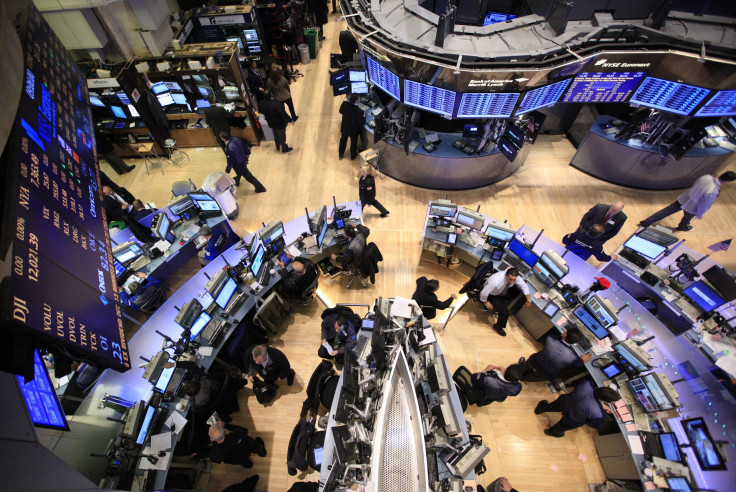 U.S. stock index futures suggest a subdued opening to markets on Friday ahead of consumer sentiment data, and as investors await the outcome of ongoing talks between House Republicans and Senate Democrats to resolve the twin issues of the government shutdown and the debt ceiling limit.
Futures on the Dow Jones Industrial Average were up 0.14 percent, while futures on the Standard & Poor's 500 Index were up 0.07 percent and those on the Nasdaq 100 Index were up 0.05percent.
The political crisis over approving the new U.S. budget and raising the debt ceiling before the Oct. 17 deadline showed signs of thawing after President Barack Obama and GOP lawmakers agreed to continue their talks to end the deadlock.
"The president and leaders agreed that communication should continue throughout the night," House Speaker John Boehner's office, said in a statement.
Meanwhile, investors are also expected to keep an eye on the Thomson Reuters/University of Michigan consumer sentiment report, which is due to be released at 9:55 a.m. EDT. The preliminary index for October, which shows what consumers in the U.S. think of the nation's business climate and economic conditions, is expected to decrease to 76 in the month, after increasing to 77.5 in September.
In Europe and Asia, markets traded higher relieved by signs, however faint, of an end to the U.S. debt ceiling crisis and the government shutdown. The Stoxx Europe 600 index rose 0.32 percent, London's FTSE 100 was up 0.66 percent, Germany's DAX-30 was up 0.32 percent and France's CAC-40 was trading flat.
Japan's Nikkei ended up 1.48 percent, while Australia's S&P/ASX 200 rallied 1.63 percent. In China, the Shanghai Composite index ended up 1.7 percent while Hong Kong's Hang Seng Index gained 1.16 percent. South Korea's KOSPI Composite index added 1.17 percent and India's BSE Sensex was trading up 1.29 percent in late-afternoon trade.
© Copyright IBTimes 2023. All rights reserved.