US Stock Futures Signal Flat Open On Friday Ahead Of Producer Price Index, Industrial Production Data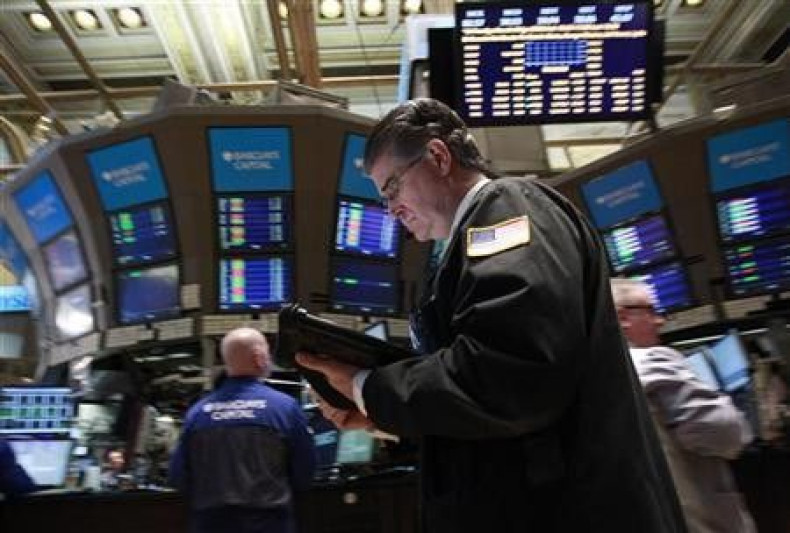 U.S. stock index futures point to a flat open on Friday as investors await a raft of economic data including the Labor Department's Producer Price Index, or PPI, and the Industrial Production and Capacity Utilization report from the Federal Reserve.
Futures on the Dow Jones Industrial Average were down 0.01 percent, while futures on the Standard & Poor's 500 Index were up 0.06 percent and those on the Nasdaq 100 Index were up 0.10 percent.
Investors are expected to focus on the PPI, which measures the change in the price of goods sold by manufacturers, due to be released at 8:30 a.m. EDT on Friday.
Economists polled by Reuters predict that the index, a leading indicator of consumer price inflation, is likely to rise 0.1 percent in May, boosted by higher gasoline prices, after declining 0.7 percent in the previous month. The core PPI, excluding food and energy, is expected to increase 0.1 percent, according to the Reuters estimate.
Investors are also expected to focus on the Industrial Production and Capacity Utilization report, to be published at 9:15 a.m. EDT. Economists polled by Reuters estimate industrial production to show a 0.2 percent gain in May after declining 0.5 percent in April. Capacity utilization rate is expected to have risen to 77.9 percent in May, marginally up from 77.8 percent in April
In addition, the Thomson Reuters/University of Michigan index of consumer sentiment will be released after the opening bell. The preliminary index for June, which rates the relative level of consumer confidence about current and future economic conditions, is expected to remain unchanged from the previous month at 84.5, the strongest level since July 2007, analysts from Credit Agricole noted.
"Equity market performance, rising house prices, and low overall gasoline prices have contributed positively to consumer sentiment in recent months. The recent declines in the stock market and increasing mortgage interest rates may hold back further gains in the consumer sentiment in June," a Credit Agricole note said.
European stocks advanced on Friday, tracking a rebound in Asian markets. London's FTSE 100 was up 0.44 percent, Germany's DAX-30 gained 0.82 percent, while France's CAC-40 advanced 0.27 percent.
Earlier, Asian stock markets bounced back on Friday after hitting fresh 2013 lows in the previous session as upbeat economic reports on U.S. retail sales and initial jobless claims buoyed investor sentiment.
Japan's Nikkei surged 1.94 percent, recouping some of its losses after Thursday's slump, which had sent the benchmark index into bear market territory. China's Shanghai Composite index gained 0.64 percent, Hong Kong's Hang Seng advanced 0.39 percent. South Korea's KOSPI rose 0.35 percent and India's BSE Sensex ended the day up 1.86 percent.